Estimated read time: 2-3 minutes
This archived news story is available only for your personal, non-commercial use. Information in the story may be outdated or superseded by additional information. Reading or replaying the story in its archived form does not constitute a republication of the story.
Gene Kennedy reportingToo many cases and not enough prosecutors, Salt Lake's District Attorney says that's the problem, and she wants to hire several new attorneys. She made her case today at the county building.
Voters chose Lohra Miller as Salt Lake County District Attorney last November. Since she took office 15 attorneys have left.
Miller says she's refilled all the positions, but she wants nine more prosecutors. She says the extra prosecutors are needed because there's been an increase in violent crimes.
Sandy City Police Chief Steve Chapman says, "We are seeing the same criminals on the streets over and over again. This is connected with, I think, the lack of prosecution and the lack of jail space."
But the number of cases is going up and up. Miller says, "We have a 17 percent increase in the cases being filed."
According to Miller, each Salt Lake County prosecutor will handle on average 215 cases this year; the national average is 100 cases per prosecutor.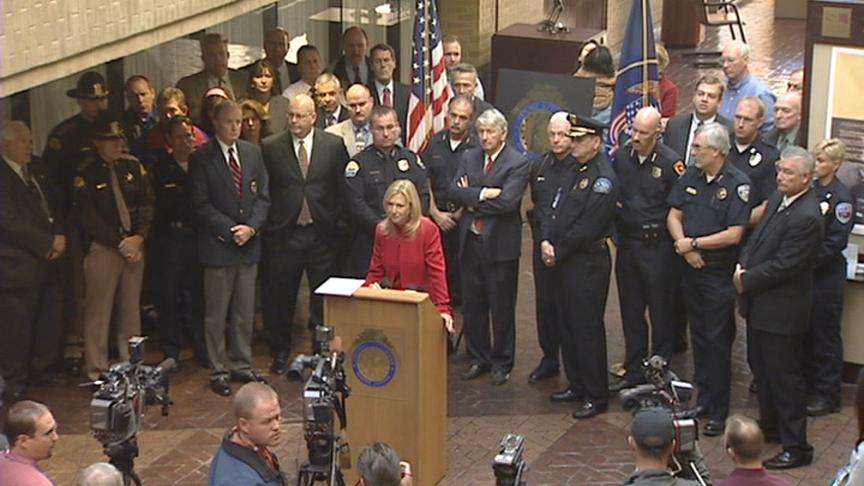 Miller says it'll take $3 million to hire nine additional prosecutors.
Miller says, "I'm here to tell you, without these resources we won't be able to provide the services that law enforcement needs in this community."
She thinks the county can afford that without raising taxes. "Are we gonna fund different agendas, and which agendas are going to take priority and get that funding? With criminal justice as a priority, the money would be there."
Salt Lake County Mayor Peter Corroon says, "If we wanted to give everybody everything we wanted, we'd have to raises taxes. We're not in a position where we want to raise taxes."
The county will decide its budget at the end of November.
Meantime, Corroon says, "We recommend nine new staff on the top of the 12 we gave mid-year." Miller says, "We're saying that does not include any new support staff for the attorneys or new attorneys to handle the heavy case load we have."
If Miller can't get the millions, she thinks public safety could be compromised.
×
Related links
Most recent Utah stories