Estimated read time: Less than a minute
This archived news story is available only for your personal, non-commercial use. Information in the story may be outdated or superseded by additional information. Reading or replaying the story in its archived form does not constitute a republication of the story.
(KSL News) Crews spent much of the morning cleaning up diesel fuel that leaked from a semi truck after it crashed.
Officials say the truck was driving on the bridge that connects Wright Brothers Drive and I-80 when it slid off the road onto the cement barrier.
The truck leaked about 150 gallons of diesel fuel off the bridge and onto the on-ramp below.
Officials are still looking into the cause, but right now it looks like icy roads played a factor. Salt Lake City Fire Chief Dennis McKone says, "We want to caution people. We are in the colder weather. When our first crews arrived on the scene this morning this was very icy, which could have contributed to what happened here, so drivers please be cautious in the morning on these freeways and overpasses especially."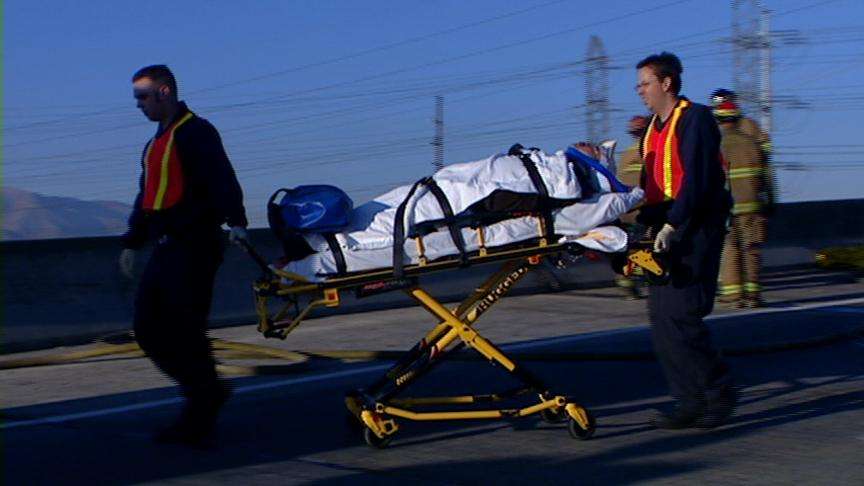 The driver of an SUV involved in the crash was taken to the hospital.
No one else was injured.
The accident caused some delays in the area.
- - - - - -
×
Most recent Utah stories