Estimated read time: 2-3 minutes
This archived news story is available only for your personal, non-commercial use. Information in the story may be outdated or superseded by additional information. Reading or replaying the story in its archived form does not constitute a republication of the story.
Alex Cabrero reportingUtah's sports hall of fame is filled with football, basketball and winter sports athletes. Next week, though, it's going to add someone involved with motor sports.
He'll be only the 2nd motor sports person in Utah's sports hall of fame. Terry Nish, owner of Nish Motorsports, was tearing up as he told us about the phone call when he found out he was going in.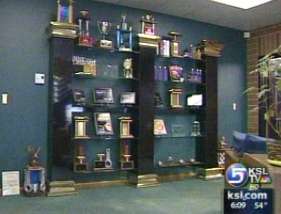 Nish is best known for his work out at the Bonneville Salt Flats, a place he's not yet done with.
Nish knows auto racing, maybe better than skiing knows snow. Nish Motorsports has set 28 world speed records in the past 20 years, 12 of them are still standing.
That success is why he got a phone call recently, letting him know he's been elected into Utah's Sports Hall of Fame.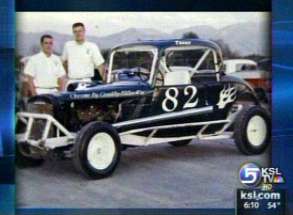 Nish said, "I never would've imagined in my wildest dreams. I never even thought about it."
He never thought about it because only one other motor sports person is in the Utah Sports hall of fame -- Ab Jenkins, and he was an original inductee 37 years ago.
"Now they've opened the door with me, they're gonna have to look at some other people, hopefully," Nish said.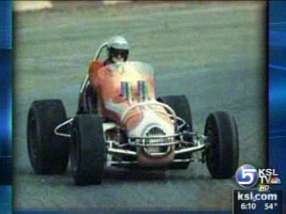 Some of those others just might be his sons. You see, Nish Motorsports is a family hobby. They're all into racing, so when dad got in, it means the whole family is in.
T.J. Nish said, "I only hope I can pass on the work ethic he gave me, to my kids."
About his dad, Mike Nish said, "He's been my hero and my mentor, and what an honor to see that happen."
Jeff Nish said, "If he taught me one thing growing up, is you can be anything and do anything you want if you're willing to stick with it and not quit."
This coming Tuesday is certainly going to be a big day for Terry Nish, but the way he looks at it, it's an even bigger day for Utah motor sports.
"I will accept that induction on behalf of all motor sports in the state," he said.
The Nish team has been trying to get world record number 29 at the Bonneville Salt Flats that would bring the family the fastest land speed record with an engine not using turbo-charged technology. It's considered the "holy grail" of speed records. They'll go for it again next fall.
×
Most recent Utah stories