Estimated read time: 2-3 minutes
This archived news story is available only for your personal, non-commercial use. Information in the story may be outdated or superseded by additional information. Reading or replaying the story in its archived form does not constitute a republication of the story.
Amanda Butterfield reporting Last week, Eyewitness News investigated student claims that a bookstore near the University of Utah was ripping them off. Now, we've discovered that students aren't alone in accusing the business owner of owing them money.
Beat the Bookstore is not affiliated with the University of Utah. It's a franchise that is independently owned and operated. Some students say the store owes them anywhere from $80 to $250 for books they sold back to it, but when they returned to get their cash the store was abandoned.
Now, there are more problems for the store's owner. Five eviction notices cover the front door of Beat the Bookstore on 200 South and 1300 East.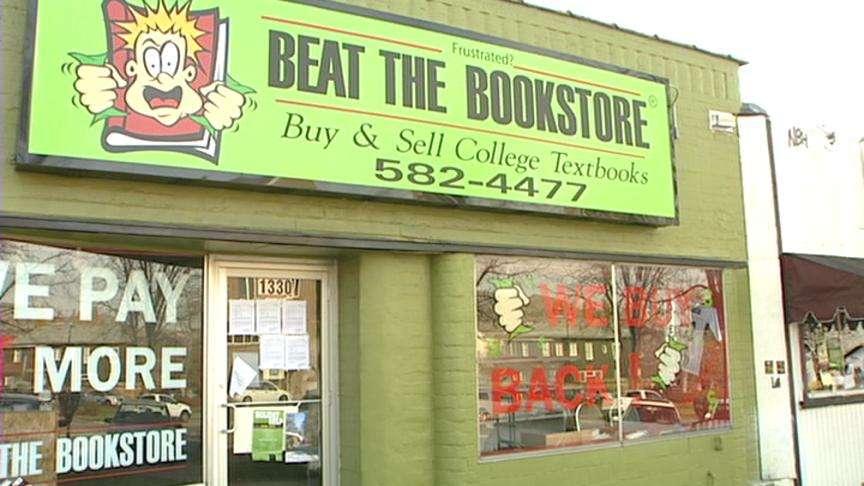 The owner of the franchise, Zachary Neipp, owes nearly $4,000 in rent and late fees. Eyewitness News has tried to contact Neipp by calling the store's number and e-mailing him, but we've received no response.
Julie Taylor hasn't heard from Neipp either, and though she's not a student, she says he owes her money too. "He hasn't paid me the entire time he's occupied the space," Taylor said.
Her salon, Bladeworks, shares water with Beat the Bookstore. Taylor says Neipp hasn't paid his share of the bill in the year and a half they've been neighbors. She's got the bills to prove he owes her hundreds. "Minus the $200 he did give me when I confronted him about it, $342," Taylor said.
Taylor has tried calling the corporate number on the door, but it's a wrong number. "It's some sort of gentleman's hotline of some sort, not sure what that means," she said.
Once again, while we were there shooting the story more students came up trying to get the money they're owed from the store. "I'm really disappointed," student Christina Bartlett said.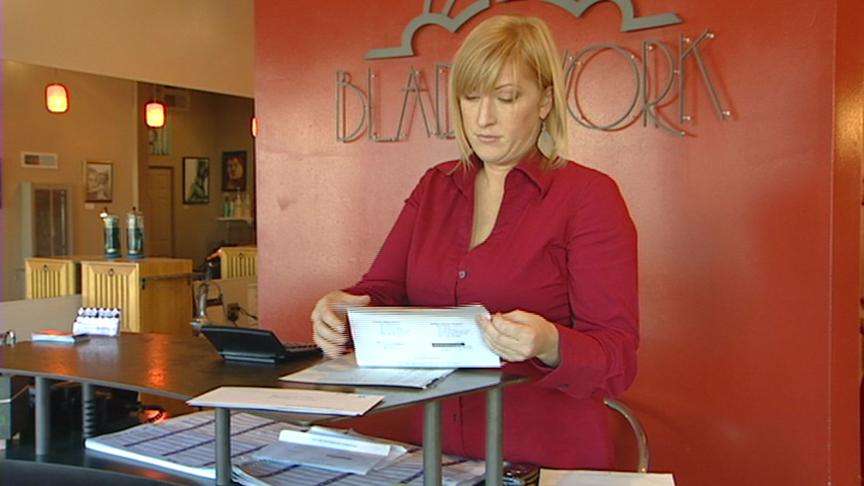 Bartlett sold $78 worth of books back here and knows she may never see that money again. "I think it's pretty lame. I mean, ah!" Bartlett said.
Taylor hopes whoever occupies this space next will pay their bills on time. "It'd be great to have a good neighbor that cares about the community and cares about the community around here," she said.
Neipp has two days left to move out. Last Friday, when Eyewitness News talked to Beat the Bookstore's corporate office, they sent us a press release stating it, too, is taking legal action against Neipp.
The corporation says it is working to reopen the store and pay the students back. It could take some time, however.
×
Related links
Most recent Utah stories