Estimated read time: 3-4 minutes
This archived news story is available only for your personal, non-commercial use. Information in the story may be outdated or superseded by additional information. Reading or replaying the story in its archived form does not constitute a republication of the story.
Jed Boal and Paul Nelson reporting The walls are stained and the roof is leaking. Proposition 1 would've paid for a new public safety building, but voters shot it down.
"We've had more impact on our services this year because of building problems than we ever had in the past," Salt Lake Police Chief Chris Burbank said. "As we look to the future, that's only going to amplify as this building continues to age and deteriorate."
The problem with the public safety building is one of the many "what's next?" questions on this day after election. Pictures of the crumbling, leaky police headquarters caught voters' attention, but so did the $192 million price tag to fix it all.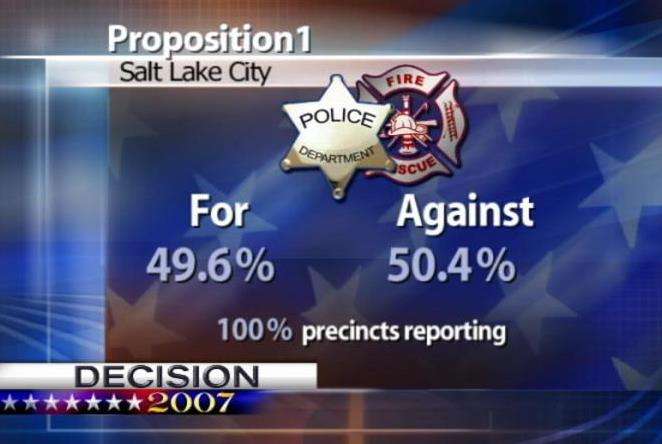 Supporters of Proposition 1 point out the problems don't go away. The police chief and city council members say they'll get more input, talk to residents and work to get this back in front of the voters by the general election next year, at the latest.
Salt Lake City's public safety building is still cramped, crumbling and leaky, but the voters aren't ready to pull the trigger on a tax hike to build a new one for police and fire.
The proposal also would have paid for a Sugar House substation, a west side fire station, training center and an emergency operations center.
"The needs still exist for the city and for the police and fire department," Burbank said. The city council will form an advisory committee to study the specifics.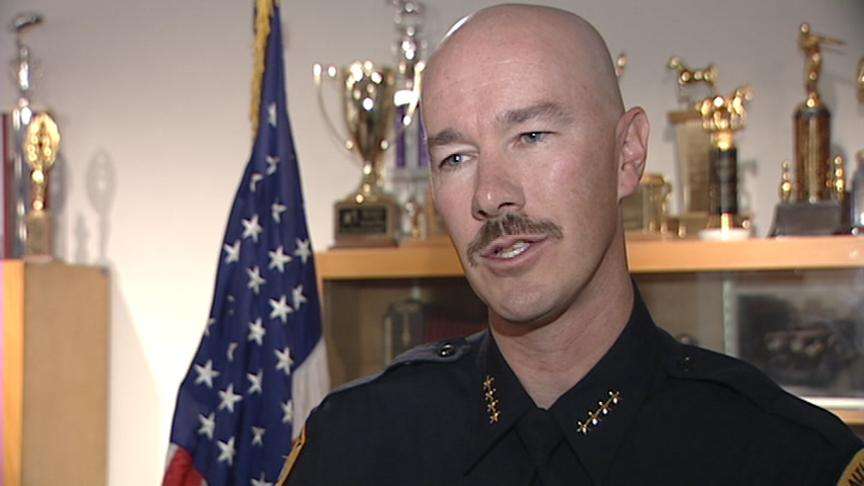 "We need to now say what are these facilities going to look like, and how are we going to fund them, as opposed to what the next step to build these facilities. So, it's pushed us back a little bit," Burbank said.
Opponents said it asked for too much and cost too much. The $192 million bond lost by a razor-thin margin: It came down to 291 votes out of 40,000 cast.
Jill Remington Love, vice chair of the Salt Lake City Council, said, "We'll move forward. We'll try to buy real estate, and hopefully, at some point, we'll reimburse our general fund from a bond that may pass in the future."
Other capital improvement projects, like The Leonardo Cultural Center and soccer fields, may have to wait. "Those would be great amenities for our community, but they're not essential core services, and our public safety is an essential core service," Remington Love explained.
Council members hope to give voters another option in a general primary election in the summer or the general election next November. "Whether that's a sales tax bond or whether that a scaled-down version of what we had, those are some of the options that we're looking at," Burbank said. "We've done a pretty good job of outlining what this city needs. Now, we just need to find another way to get this taken care of."
Salt Lake City Council member Eric Jergensen said, "We need to move forward now, to look at these options, and either fund them internally-- which would be very difficult--or get them back in front of the voters for another look,"
The county clerk's office is going through provisional and absentee ballots; a couple thousand could be Salt Lake City ballots and could affect this race. So, backers have a slight hope the outcome could change.
×
Related links
Most recent Politics stories