Estimated read time: 2-3 minutes
This archived news story is available only for your personal, non-commercial use. Information in the story may be outdated or superseded by additional information. Reading or replaying the story in its archived form does not constitute a republication of the story.
Ed Yeates Reporting Hospitals are on a search and destroy mission, trying to get the upper hand on drug resistant staph infections. Though St. Mark's already has a low infection rate, the Salt Lake hospital is pushing the prevention envelope even more.
"We're taking a book out of the play in the Norwegian countries; the search and destroy type of response. We want to find out early on whether the patient really is a carrier," explained Dr. Tom Kurrus, international medicine and disease expert from St. Mark's Hospital.
With community-based drug resistant strains of staph now showing up a lot outside hospital walls, St. Mark's is trying to identify early when a carrier unknowingly walks through the door.
"We now know that from our culture results here at St. Mark's, that 10 percent, about 10 percent of the people who we culture indeed have this resistant bug present in their nose," Kurrus said.
So, if you're a patient coming in for elective surgery, you're going to get your nose swabbed. Almost all of us carry staph in one form or another, but St. Mark's wants to know specifically what kind of staph is there.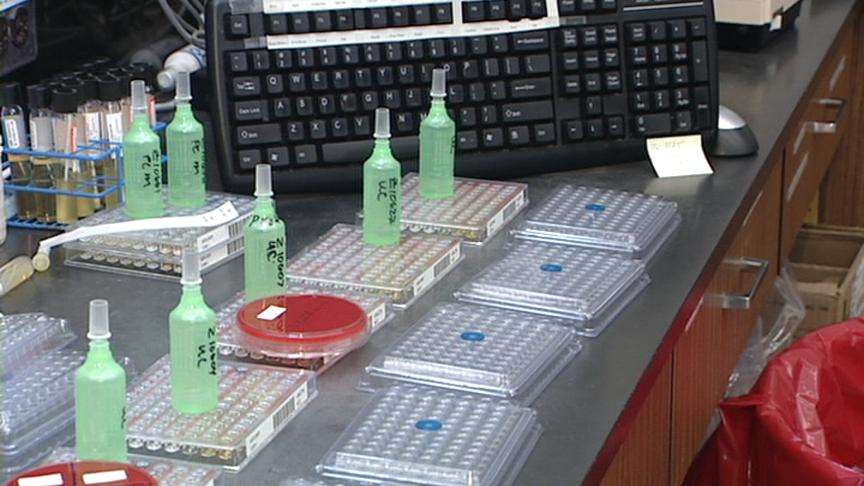 Once the swab is taken, it goes to a lab. It takes anywhere between 18 and 48 hours to identify the staph, but within three months St. Mark's will be getting the new PCR technology. That will reduce that time down to six hours or less.
On the laboratory bench resistant strains are exposed to various antibiotics until the hospital finds the right one that will attack the strain. The patients are then treated before they go into high-risk surgery, before they get infected with their own bug. "This organism has a nasty habit of colonizing and infecting previously healthy people," Kirrus explained.
Search and destroy! More hospitals are adopting the preemptive strikes to keep resistant bugs from spreading.
Some states have actually passed legislation that now mandates hospitals search out and control staph infections.
×
Related links
Most recent Utah stories