Estimated read time: 1-2 minutes
This archived news story is available only for your personal, non-commercial use. Information in the story may be outdated or superseded by additional information. Reading or replaying the story in its archived form does not constitute a republication of the story.
Richard Piatt and Keith McCord ReportingSalt Lake City residents have a new mayor: Ralph Becker.
Becker crushed Dave Buhler in the race for mayor Tuesday as voters picked a successor to Rocky Anderson.
Becker beat Buhler, 64 percent to 36 percent, according to results from 100 percent of city precincts. Buhler conceded defeat before 10 p.m.
"I am committed as the next mayor of Salt Lake City to bring people together. ... I've had incredible support," Becker told his backers.
"To all of us I want to say, in Salt Lake City and our neighbors around the state, I want us in Salt Lake City to succeed together. I want us to be united, because together is [how] we will achieve our potential," he said.
Dave Buhler's campaign came to an end at 9:38 p.m. He said he just got off the phone with Becker to congratulate him. He said Becker would make a great mayor and said he would do all that he can to support him.
He thanked all his supporters who voted for him, though he kind of joked and said not enough people voted for him anyway.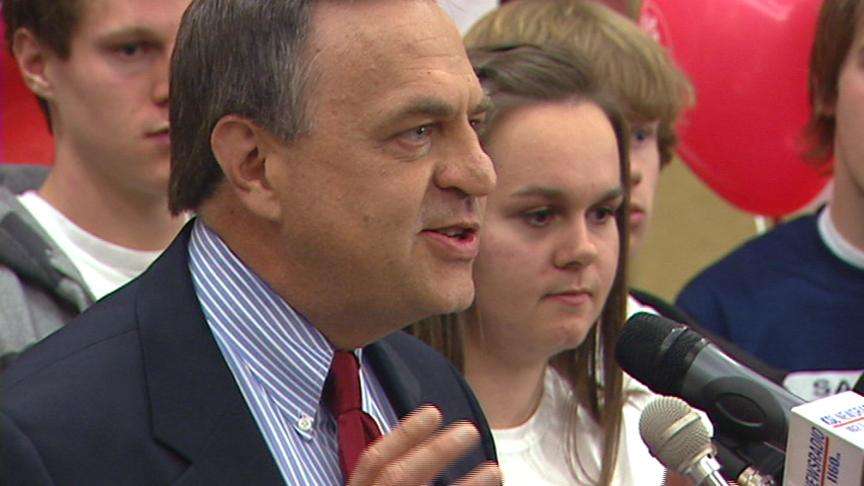 Buhler said, "I ran for mayor of Salt Lake City because I love Salt Lake City, and I felt I have some things to offer. And I'm proud of the campaign we ran and the issues that we raised toward the last year."
Buhler said he always knew he was an underdog. He is a long-time politician, and now he is going to take a break from that.
(The Associated Press contributed to this story.)
×
Related links
Most recent Politics stories