Estimated read time: 2-3 minutes
This archived news story is available only for your personal, non-commercial use. Information in the story may be outdated or superseded by additional information. Reading or replaying the story in its archived form does not constitute a republication of the story.
OKLAHOMA CITY - The Oklahoma City Thunder's dreams of winning a championship are quickly fading as they now trail three games to one to the Miami Heat. Durant, Westbrook, Harden and the rest of the team are taking the losses pretty hard, but not as hard as one six-year-old fan.
This little guy loves his Thunder, and after watching his boys go down in game three he lost it. The little tyke is inconsolable and going on and on about how much he hates Miami.
My guess is this kid is actually pretty bright and stable, but like the rest of us adults, is way too attached to a sports team.
Pine Tar Ejection
Tampa Bay Rays pitcher Joel Peralta was ejected from the game between the Rays and Washington Nationals Tuesday night before he ever threw one pitch.
Nationals manager Davey Johnson asked umpires to check Peralta for any foreign substances. Sure enough, the umpires found pine tar on his glove.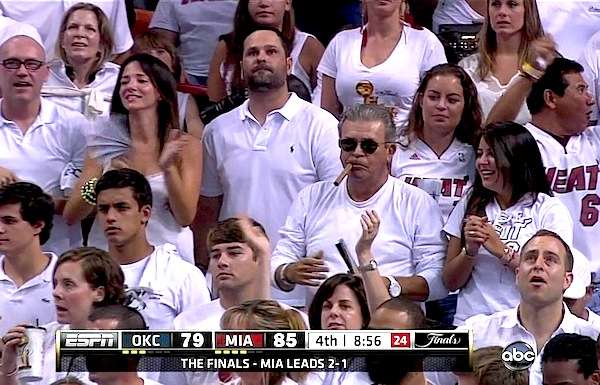 Pine tar is legal for batters, but not pitchers. Peralta said the glove was his "batting practice" glove which makes it all OK for some reason.
Rays manager Joe Maddon said it was a bush league move by Johnson, but it seems more bush league that his pitcher was cheating.
New Cigar Guy
Remember everyone's favorite Cigar Guy from the 2010 Ryder Cup? Well, the guy now has some competition.
During Tuesday night's game four between the Thunder and Heat a new Cigar Guy popped up in Miami.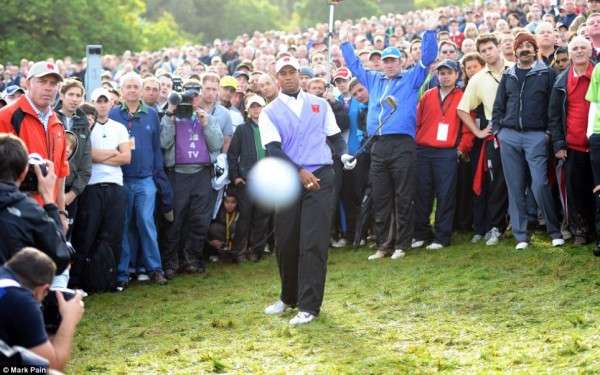 Now this new Cigar Guy doesn't have the epic mustache or goofy surprised look on his face as the original, but he does have swagger. Look at the guy; he doesn't give a crap what you think. All he cares about is that his Heat win and that apparently the lights in the American Airlines Arena are way too bright and therefore he must wear sunglasses indoors.
I believe Miami's Cigar Guy is the man who coined the phrase, "when you're cool, the sun never goes down."
×
Most recent Sports stories