Estimated read time: 2-3 minutes
This archived news story is available only for your personal, non-commercial use. Information in the story may be outdated or superseded by additional information. Reading or replaying the story in its archived form does not constitute a republication of the story.
Jed Boal and Marc Giauque reportingMuch to the relief of some shop owners, UTA is announcing the end of road construction along an extension of the downtown TRAX lines. There is still construction, but it will just be on the TRAX lines. This morning, UTA announced the roads themselves will be open.
"Two lanes in each direction, perfect for Christmas shopping season," spokeswoman Carrie Bohnsack-Ware said.
Construction in the area of the Energy Solutions Arena and the Gateway has kept traffic crawling. In five months, though, crews will finish the Intermodal Hub extension and open up many more miles of rail for commuters.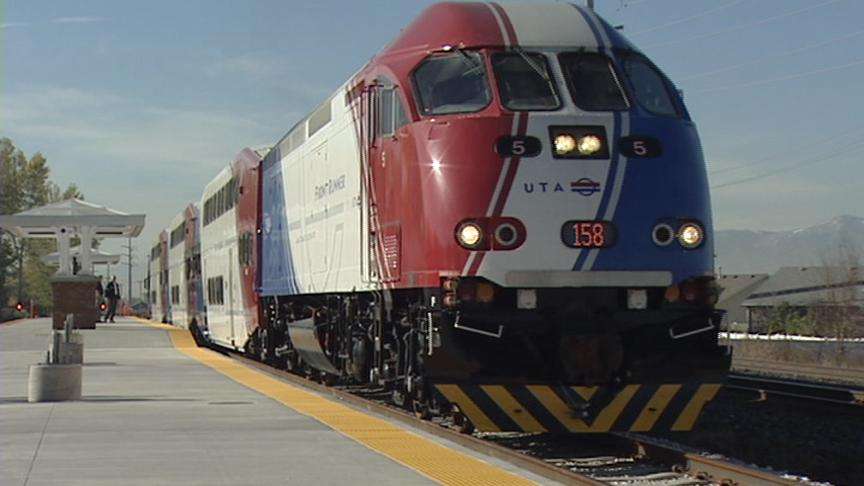 Testing on FrontRunner is at full speed. When the commuter rail opens in April those riders from the north will roll into Salt Lake and hop off at the Intermodal Hub at 300 South 600 West. They can then catch a bus, a cab or get on TRAX, which will take them past the Gateway and Energy Solutions Arena and link them with the University and Sandy TRAX lines.
Bohnsack-Ware says, "We're just trying to coordinate everything so it's easier for people to use public transportation."
Paul Edwards, the manager of construction, says, "The main challenge was the utilities. We joke that this was a utilities project with two rails running down the middle of it."
The majority of the work on the road is complete, just in time for the beginning of the Jazz basketball season and the holiday shopping season. All that remains is to finish off the tracks and the TRAX stations.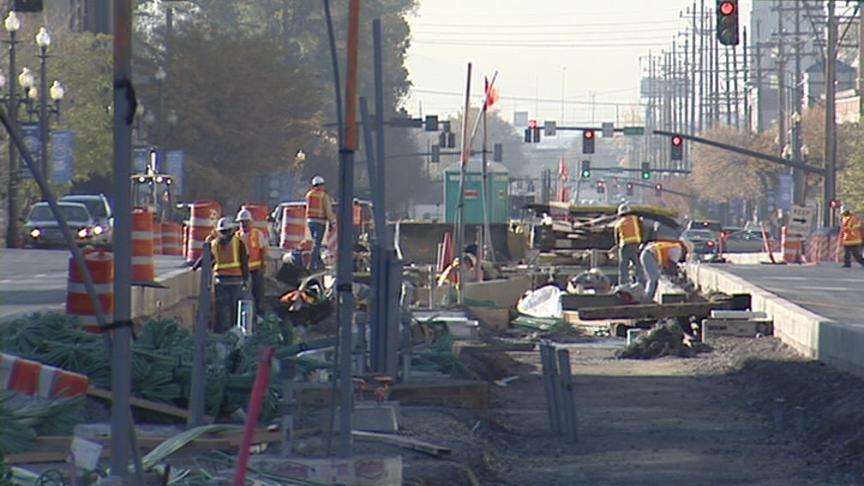 Edwards said, "All of the work that remains on the project will be in the middle of the two track curbs. You'll see track and stations come up very quickly as we progress to the end of the project."
There will be two stops on the extension: one at the Planetarium the other on 200 South, called Old Greek Town.
This morning UTA thanked businesses for their patience.
Manager of Gateway, Tracy James, said, "I can't say there wasn't dust and there wasn't equipment out here, but the impact that we saw inside the Gateway was minimal. That was because of a hand-in-hand partnership."
Urban Outfitters, a new clothing boutique, and Merle Norman cosmetics will be opening in the area soon.
The mid-Jordan line, which has the green light from the federal government, is moving quickly from the planning stages to construction. Also, final decisions are pending on the Airport line.
×
Most recent Utah stories