Estimated read time: 1-2 minutes
This archived news story is available only for your personal, non-commercial use. Information in the story may be outdated or superseded by additional information. Reading or replaying the story in its archived form does not constitute a republication of the story.
Team Coverage A multi-vehicle accident on I-15 northbound injured four people and posed a major problem for drivers this morning.
The wreck at 3000 South involved four vehicles, one of which is a semi truck.
Traffic stopped completely for a short time to allow for a medical helicopter to land. The lanes were opened one by one after that.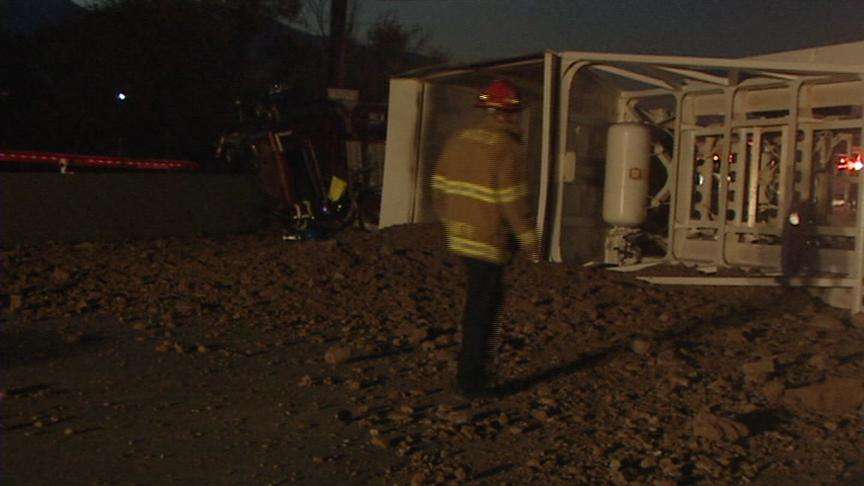 Highway patrol is still investigating, but believes the driver of the semi truck hit his brakes and lost control when he approached slower traffic. That forced the semi into a concrete barrier, spilling his load of a clay mixture across the freeway.
Police say the semi's driver has a different account. "The semi driver verbally stated that a vehicle to his left cut in front of him as he slowed for traffic," UHP Trooper Vu Bowers said.
That vehicle the semi truck driver claims cut him off was a blue Geo Metro. Cleanup crews, along with the fire and hazmat crews, spent over two hours clearing the freeway of debris and fuel, while motorists squeaked by on a few open lanes.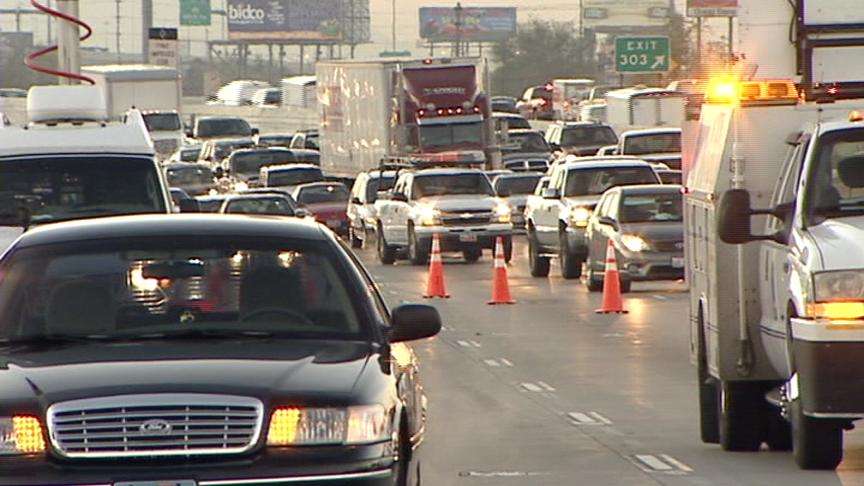 At its worst, backup up was all the way to 7200 south. Police diverted traffic to I-215 and surface streets.
In all, four people were injured, but none of their injuries were life-threatening. The driver of the Geo was airlifted to University Hospital, and the three others were transported by ambulance with minor injuries.
Two other minor accidents were reported; one may have involved a law enforcement officer who was trying to get to the major crash at 3000 South.
- - - - - -
×
Photos
Most recent Utah stories