Estimated read time: 2-3 minutes
This archived news story is available only for your personal, non-commercial use. Information in the story may be outdated or superseded by additional information. Reading or replaying the story in its archived form does not constitute a republication of the story.
Amanda Butterfield ReportingResidents in Syracuse have a Halloween tradition many look forward to every year. They've got one of the biggest pumpkin walks around, and what folks might not know is it's a tribute to a man who passed away 10 years ago.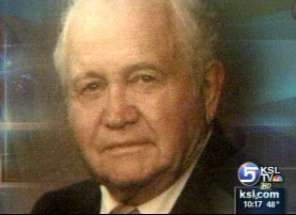 It takes a lot of work to get all these pumpkins carved and in place.
Melinda Allred told KSL, "We have 1,200 pumpkins that need to be carved in a week's time."
It's always a pumpkin frenzy a week before the walk.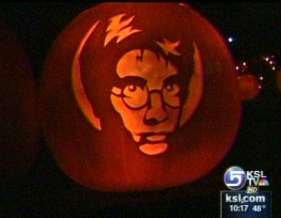 "It gets in your blood; it's highly contagious to carve a pumpkin," Allred said.
Church groups, families, scouts, anyone who wants to carve a pumpkin in Davis County is welcome to grab a knife and dig in.
Michael Fralick says, "I was just cutting holes in it, and it turned out to be a face."
Allred is the woman in charge. It was something her grandfather Chester did when she was young.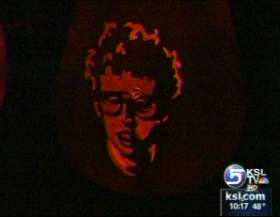 Grandma Beverly said, "When he died, I said, 'That's it, no more.' Then Melinda started it, so I had no control over Melinda."
Chester died about 10 years ago, and just a few years ago Melinda decided it was time to bring it back. The walk draws thousands. The event is free, a requirement of Grandpa Chester's. More than 12,000 spectators are expected this year alone, all oohing and ahhing.
"The number-one reason why we do this is to stand here and watch everyone ooh and ahh as they walk through. It makes it worth it," Allred said.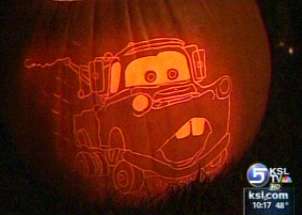 You'll find every kind of pumpkin in the quarter-mile walk: Napoleon Dynamite, Harry Potter and Disney characters, to name a few. It's a display that would make Chester proud.
"Every time they turn on the lights, i think he's watching and smiling," Allred said.
The pumpkin walk is located behind Syracuse City Hall, starting the Thursday night before Halloween. It lasts through the weekend, so there's still time for you to go and check it out tomorrow night.
×
Most recent Utah stories