Estimated read time: 2-3 minutes
This archived news story is available only for your personal, non-commercial use. Information in the story may be outdated or superseded by additional information. Reading or replaying the story in its archived form does not constitute a republication of the story.
Jed Boal Reporting It's a busy weekend for construction crews who will use "gee-whiz" technology to replace a bridge over I-215 at 4500 South. The project is sure to have an impact on traffic all weekend.
It's good that it's UEA weekend and many people are out of town because I-215 on the east side will shut down at 7:00 tonight and won't re-open until Monday morning.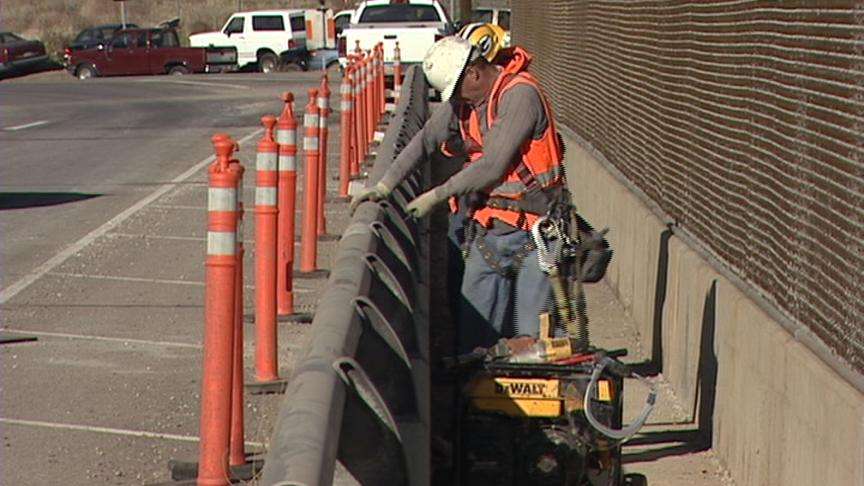 This is a big job that will attract a lot of attention, official and unofficial. The countdown is on for one of the most ambitious and innovative bridge replacements in the West. "This is a new technology for Utah, so I was able to get a million dollars from federal highway 'Highways for Life' program to pay for this new technology as part of this project," explained Shana Lindsey, director of research and bridge operations for UDOT.
Robotic lifters called "self-propelled mobile transports," or SPMTs, will remove the old bridge deck Saturday at 8 a.m.
The new bridge deck was built off to the side. Sunday, starting at 11 a.m., an operator with a toggle box will use the SPMTs to slowly wheel the new bridge deck over to the abutments and lift it into place. That could take three to six hours.
Thirty transportation engineers from other states will watch what the Federal Highway Administration calls a "showcase event."
UDOT officials aren't sure exactly how many people from the general public will show up to check it all out, but they hope people will wait and watch it on the news because the area will be very congested most of the weekend.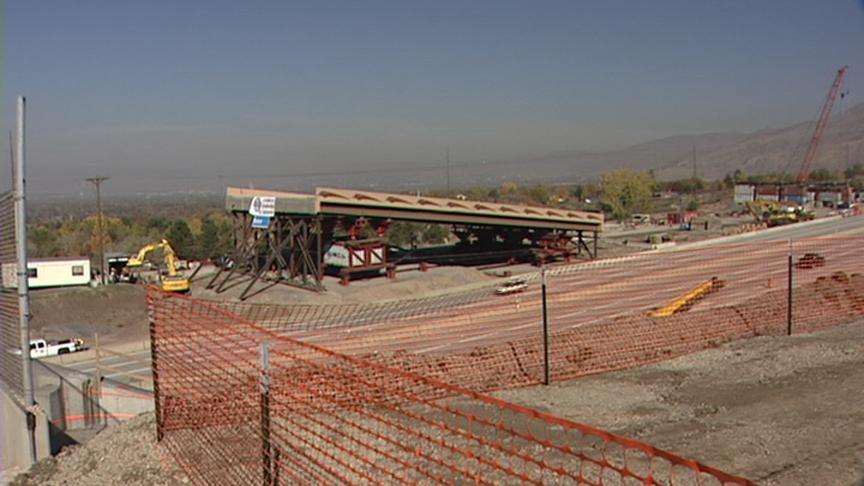 But Lindsey said, "We will have viewing areas set up for anybody who wants to come out and watch it." However, space is limited.
This construction technique cuts traffic delays from a half year or more to a matter of days. At this stage, what could go wrong? "We've planned and over-planned. Everything that could go wrong, we have a contingency plan to deal with it," Lindsey explained.
Here's another look at the timeline: I-215 closes at 7 p.m. Tomorrow morning, the old bridge comes out. Sunday morning, the new deck is lifted into place. Monday morning, I-215 should reopen.
For more information on the bridge replacement, and to see the artwork on the new bridge and abutment, click the related link.
- - - - - -
×
Related links
Most recent Utah stories