Estimated read time: 2-3 minutes
This archived news story is available only for your personal, non-commercial use. Information in the story may be outdated or superseded by additional information. Reading or replaying the story in its archived form does not constitute a republication of the story.
Tonya Papanikolas Reporting Kids at a West Bountiful school honored a former teacher in a special way today. The children raised money in her name to donate to charity.
In just 10 days the kids raised more than $1,000 for cancer research. They were motivated by love and respect for a teacher who held a special place in their hearts.
Mrs. Feil was a beloved second-grade teacher at West Bountiful Elementary School. "She's, like, one of my very favorite teachers," Mrs. Feil's former student, Mekenna Shaw, said.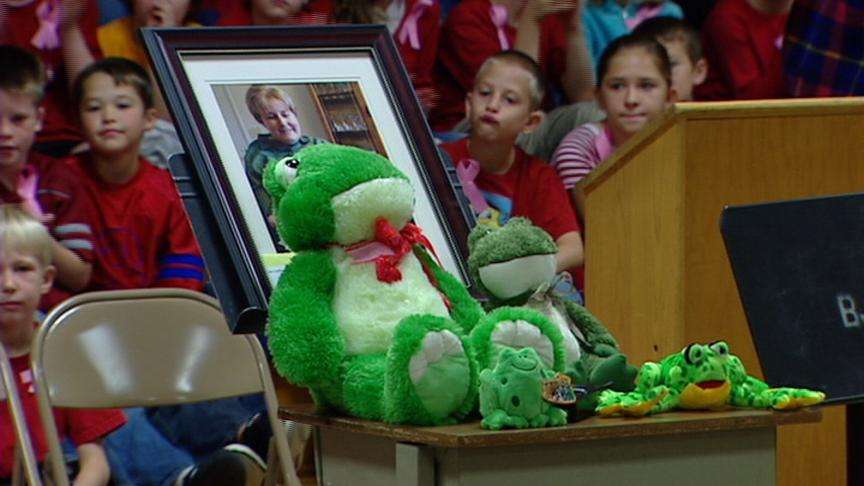 Keeley Joe-Tashro, also a former student, said, "She did a lot of fun stuff with the class."
Her former students especially remember Mrs. Feil's love of frogs. "We all liked frogs, and she did, too," Mason Uzelic remembered.
Those are now cherished memories. Last April, Mrs. Feil passed away from breast cancer. "The children were what kept her going, especially these last few years," her husband, Tom, explained. "She always wanted to be back here with the children."
Third-grade teacher Kalyn Denny said, "She was always focused on what was good for the kids. She was really just an amazing person. "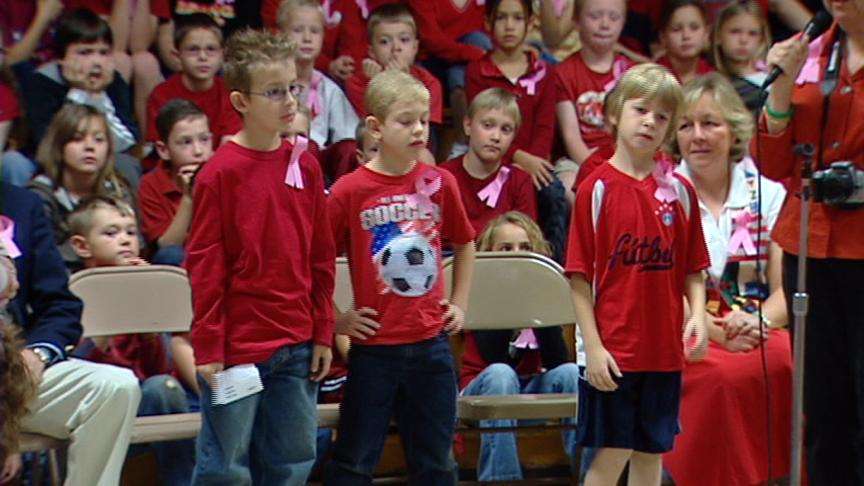 Knowing October was Breast Cancer Awareness Month, fellow teachers decided to plan a cancer fundraiser to recognize Mrs. Feil.
"The third-grade had to go to different classes," Joe-Tashro explained. The students had a script prepared and gave a presentation, asking for money.
For each $5 the kids raised, they put a "helping hand against cancer" on the window, and soon the hands filled the hall.
The children were so intent on raising money they even dug into their piggy banks, bringing pennies, dimes, nickels and quarters. And it quickly added up.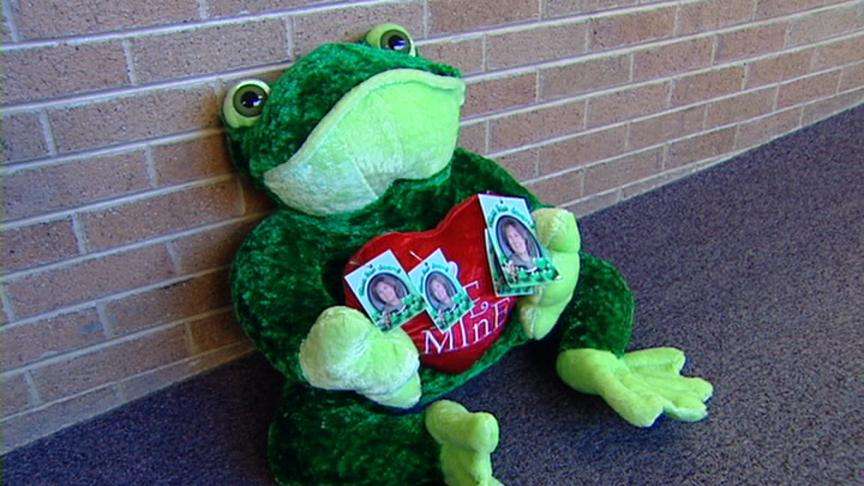 In an assembly today, the kids presented a check for more than $1,100 to the American Cancer Society, all in honor of their special teacher.
The American Cancer Society was pleased to see young kids making a difference. So was Mrs. Feil's husband. "What you've done is to support her and the many others who are striving to overcome cancer," he said.
It was a moment of which this former teacher would have been very proud.
The money will go to breast and cervical cancer education programs here in Utah. It also will help cover medical costs for women who can't afford mammograms on their own.
×
Most recent Utah stories