Estimated read time: 2-3 minutes
This archived news story is available only for your personal, non-commercial use. Information in the story may be outdated or superseded by additional information. Reading or replaying the story in its archived form does not constitute a republication of the story.
Gene Kennedy and Courtney Orton ReportingA weight has been lifted from the family of a Murray woman who was murdered. Police caught her accused killer last night in Memory Grove Park.
Two weeks on the run, but James Tolbert is in jail tonight. He's accused of murdering Ann Poulson. For her family, it's the end of several sleepless nights.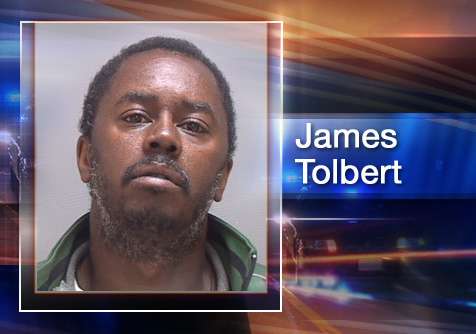 Dan Maxwell, Ann Poulson's brother, says, "Now we know he's not gonna hurt anyone else. Today is a very relieving day. Of all the steps in this process, it's a big one that's been accomplished."
James Tolbert's life of hiding ended last night in an unsuspecting way. Tolbert was spending time with Terry Wilkinson, a homeless man. The two went out to dinner recently. Wilkinson had no idea Tolbert was wanted for Ann Poulson's murder, but a restaurant employee tipped him off.
Then he saw Tolbert's wanted picture at the police department. Wilkinson says, "Told the police, 'Here's where he is. The garage door is unlocked. All you got to do is open the garage door, and he's right there.'"
When officers arrived, they found Tolbert sitting in a storage shed, smoking a cigarette, watching TV.
Salt Lake City Police Detective Jeff Bedard says, "He initially lied to our officers several times, but through their investigation, they were able to confirm that his identity was that of Mr. James Tolbert. There was no fight, no struggle. You know, Mr. Tolbert, I don't know what he was thinking, but it was the end of the road; the end of running."
Salt Lake City police arrested Tolbert and handed him over to Murray authorities. Maxwell says Tolbert was interviewed by police until after midnight. He says, "There are more things they have found out, which will be forthcoming."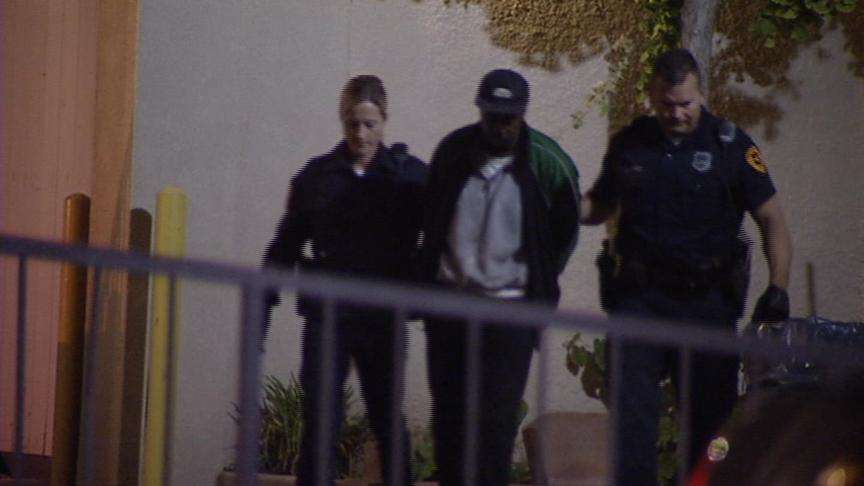 On his way to jail, Tolbert didn't say a word, and police won't say if he confessed to killing Poulson.
Murray City Police Detective Jeff Maglish says Tolbert was cooperating with investigators. He also says, "He's kind of had a track record of injuring or killing people that he knows or befriended."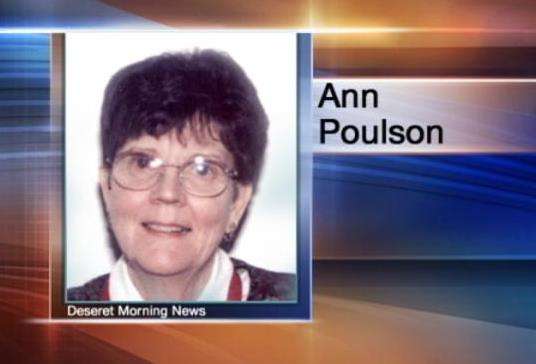 Investigators feel they have a strong case, including DNA evidence on the belt used to strangle Poulson.
If Tolbert did that, it wouldn't be the first time. He strangled his wife Janie in 1987, and a jury sent him to prison.
Dan Maxwell thinks Tolbert should get the death penalty. He says, "I don't desire that in terms of retribution, but in James, long-term best interest is eternity. I think that's the right think."
The district attorney hasn't said if she'll seek the death penalty, but Tolbert is eligible for it under the aggravated murder charge.
Finally, of all the nights to catch Tolbert, it was his birthday. Dan Maxwell told Eyewitness News, "I'm glad he got to have his birthday, because Ann will never be able have another one."
×
Related links
Most recent Utah stories