Estimated read time: 2-3 minutes
This archived news story is available only for your personal, non-commercial use. Information in the story may be outdated or superseded by additional information. Reading or replaying the story in its archived form does not constitute a republication of the story.
Alex Cabrero Reporting Despite a little relief from the harsh Santa Anna winds, thousands of homes in Southern California are still threatened by the fires. Many homeowners are not certain what they'll find when they return home.
President George Bush was in California this afternoon thanking firefighters for a job well done. He also promised the victims of the wildfires the federal government would help them any way it can. That's exactly what the families KSL News spoke with wanted to hear.
It's been almost a week, and Chase Walters is still the man of the house while his parents are working. That means taking care of himself, taking care of his sister and taking care of all of their stuff. "If anyone tries to steal it, he'll let us know," Chase said of his dog.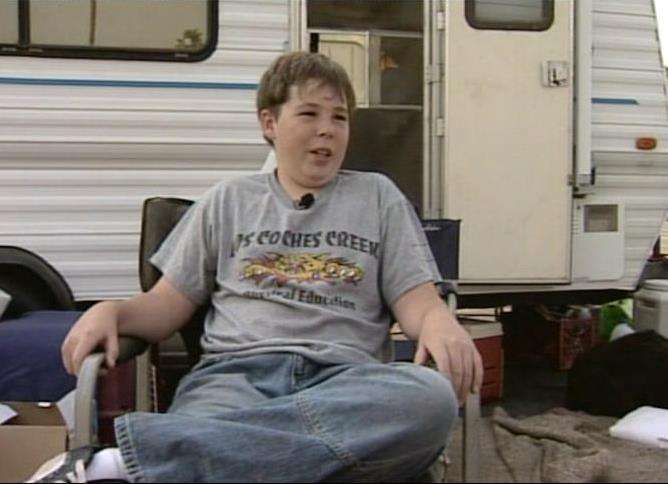 They've been living in their camper home in an El Cajon parking lot since Monday, after wildfires forced them out of their home.
It's the same situation for Al Edwards and his wife. "It's a little on the tense side, especially yesterday. We got word that the fire had moved down maybe quarter of a mile from our place," Edwards said.
This is life this week for many in Southern California. Firefighters outnumber residents in many small towns, while those who use to live there wait. "We've tried to go home a couple of times, but they still have the roads blocked," Edwards said.
Edwards has been staying inside an LDS church. That church was opened to allow people to sleep inside the gymnasium. Cots, blankets and pillows were provided to the evacuees. They also were fed breakfast, lunch and dinner at the church.
"We've housed many families here. Some have slept in the stake center. Some have been in the parking lot in RVs. And many families came and were placed in members' homes," explained Mark Hansen, El Cajon stake president.
Edwards is grateful for the hospitality but says he'd trade it all in a second just to go back home. "It's sort of like the earthquakes. It's just part of living here," he said.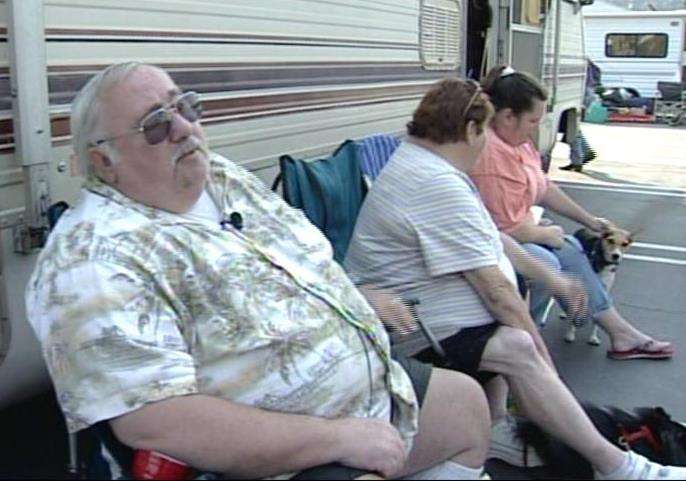 Tune in to Eyewitness News at 10 for the story of a family that lost everything in the fire only two months after they lost something even more important to them.
×
Most recent Utah stories