Estimated read time: 1-2 minutes
This archived news story is available only for your personal, non-commercial use. Information in the story may be outdated or superseded by additional information. Reading or replaying the story in its archived form does not constitute a republication of the story.
Sarah Dallof Reporting While fire crews in Southern California battle massive wildfires, a Utah crew is putting out flames at the Utah Test and Training Range. But, the fire here is for training, and firefighters can control how intense it gets and even how much smoke it puts off.
You have to go where they work, and when you've gone as far as you safely can, they're already ahead of you. Today, firefighters Jason Krotts and Ben Kuethe aren't working a real fire, but instead they're in a propane burnhouse. "There's a lot of sweating, lot of heat, lot of smoke," Krotts said. "It's like being in a closet, a very hot story."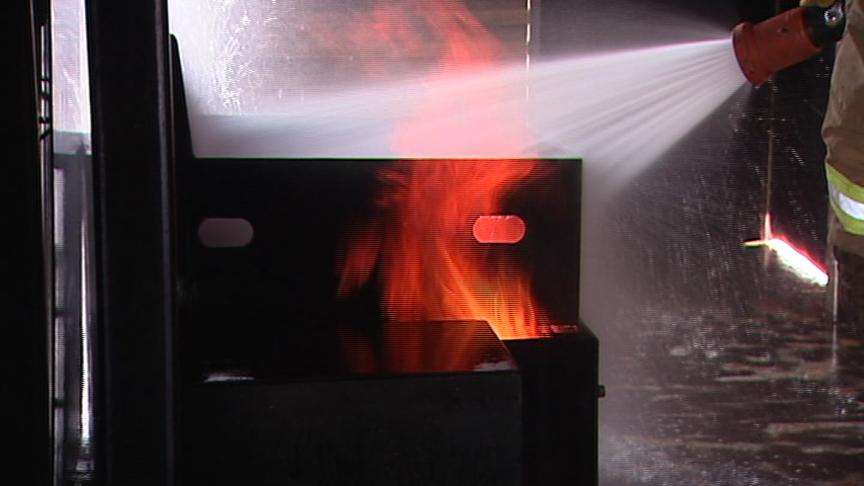 On loan from the West Wendover Fire Department, they use the burnhouse as much as possible. "It helps us prepare so we're more confident," Kuethe explained.
Their entire environment is controlled on a computer and run by another crew member. Once everything is ready, they head in. "We're going to go in, light it up and play in the smoke and squirt some water," Krotts said.
And that's what they do, starting in the makeshift kitchen, moving on to the living room where they encounter a flashover. "The superheated gases catch on fire and shoot over your head," Krotts explained.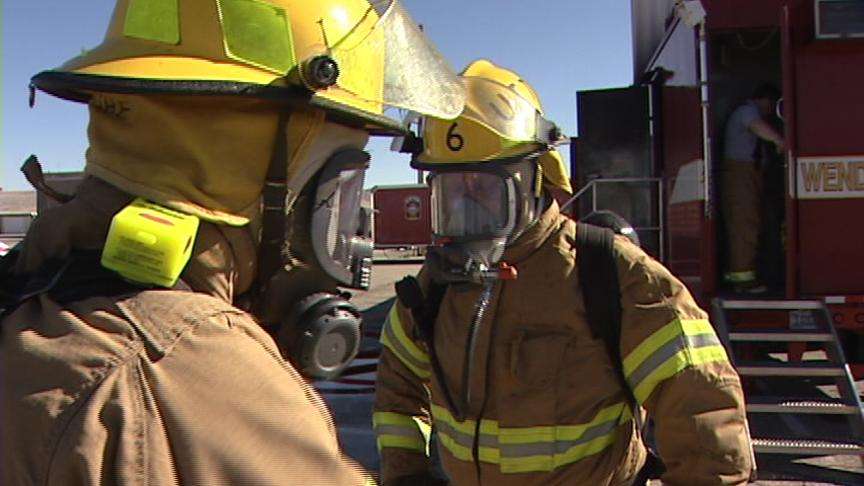 Finally, they move upstairs where the heat was too intense for us to follow, but the firefighters say, "It's not that hot at all, really."
The burnhouse is a safer place for firefighters to train. Just to give one example, they don't have to worry about the building collapsing around them.
×
Most recent Utah stories