Estimated read time: 2-3 minutes
This archived news story is available only for your personal, non-commercial use. Information in the story may be outdated or superseded by additional information. Reading or replaying the story in its archived form does not constitute a republication of the story.
SALT LAKE CITY — A groundbreaking Utah Supreme Court decision brought a Colorado man one step closer to gaining custody of his biological daughter who was adopted without his consent.
The high court's March ruling gave Robert Manzanares real hope that he may one day be united with his daughter. But it has been a long four years of fighting, and now the issue of custody is being raised.
Manzanares' story stretches back to when his then-girlfriend, Carie Terry, became pregnant. When the relationship dissolved, Manzanares worried Terry might give up the child, and he filed a paternity lawsuit in Colorado.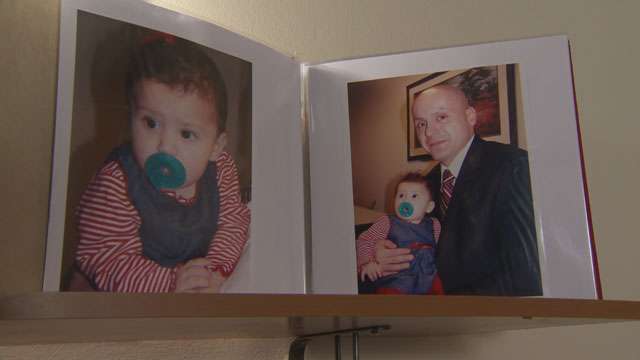 But Terry gave birth in Utah, and then gave custody of the child, known in court documents as Baby B, to her brother. She lied to Manzanares about the adoption.
A paternity action filed in Utah was first dismissed, then appealed in the Utah Supreme Court, then sent back to district court. The Utah judge moved the case back to Colorado after ruling that a therapist begin working with Manzanares and his daughter to help the two begin establishing a relationship.
Outside a Denver courtroom on Friday, Manzanares told reporters he felt closer to a victory — closer than he's felt in years.
"It's a lot more relaxing to know that these hearings now are for the custody of her. It's such a relief to have that knowledge as these hearings go forward," Manzanares said.
In the years since Baby B was born, Manzanares' family has grown. He now has a son; and he and his finance, Pennie, are planning a wedding.
The reunification therapist ordered by the judge will help to integrate Baby B into Manzenares' new life, and he into her life. His attorney, Wes Hutchins, said the therapist will "make it less traumatic as possible on the daughter."
---
Every month is a struggle for us, but I wouldn't have it any other way. It's all money for my daughter.
–Robert Manzanares
---
Also to be brought up soon: who will raise the little girl?
"That will be the next decision that the court will have to make, as to who's going to have custody, who's going to have visitation," Hutchins said.
Having spent more than $220,000 in legal fees so far, Manzanares says his fight for custody of his daughter is finally paying off.
"Every month is a struggle for us, but I wouldn't have it any other way. It's all money for my daughter," he said Friday.
Terry, meanwhile, declined to speak to the media in court.
Manzanares' attorney said there are still more hurdles to get over, but he's happy the Colorado court is no longer debating whether Manzanares has a right to parent his child.
×
Related stories
Most recent Utah stories