Estimated read time: 2-3 minutes
This archived news story is available only for your personal, non-commercial use. Information in the story may be outdated or superseded by additional information. Reading or replaying the story in its archived form does not constitute a republication of the story.
KSL Team CoverageEven though the California wildfires are hundreds of miles away, Utahns are getting involved in relief efforts.
With a disaster of this magnitude, resources from Utah are heading to the fire lines, while people here are watching closely as family and friends in California are forced to evacuate.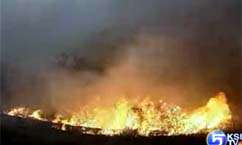 The images are frightening, and the numbers are staggering. Hundreds of homes have burned; thousands more are threatened. Julie Johnson of South Jordan has family members caught in the middle near San Diego.
"It's hard to have them tell me about the fires and what they are seeing, but I'm not there to help comfort them and see it first-hand," she said.
Johnson knows for herself what those people in San Diego are facing.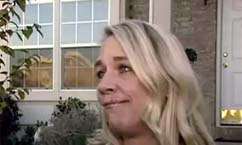 She was there four years ago when devastating fires killed 22 people and destroyed more than 3,000 homes.
"This is absolutely far worse than it was four years ago, far worse, a lot bigger area," she said.
Firefighters and equipment from Utah are heading to Southern California. The Bureau of Land Management is sending three engines based in Cedar City and may send more resources. Other crews are anxiously waiting for the call to go.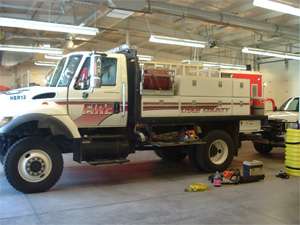 They're checking and testing the fire trucks and loading the equipment. Utah County Assistant Fire Warden Kevin Cortez will be leading one of these groups. He grew up near where one of the fires is burning and knows the area well.
"Narrow roads, narrow driveways, long driveways, heavy, heavy timber," he explained. "I'm pretty anxious to get my guys and the crew down there and see if we can contribute in some small way."
Cortez says his family members in California say they are getting smoked out, and one of his brothers is on standby for evacuation. Cortez was sent to California to help fight those large fires in 2003, but he also says this looks worse.
The American Red Cross in Utah is sending eight relief workers to help in evacuation centers.
The LDS Church reports 10 of its buildings in the San Diego area are being used as temporary shelters.
Qualcomm Stadium has become the biggest shelter. Instead of hosting football, it is now home for thousands of evacuees.
Those who have been through devastating fires before know it will take help from many for people to get through the disaster.
"We just come together and keep fighting and protecting what's beautiful and what's there, and our communities do come together down there," Johnson said.
Since Qualcomm Stadium is now a major evacuation center, there is a real possibility that this Saturday's BYU football game with San Diego State could be affected.
All parties involved say they want to see a game happen Saturday. The San Diego Chargers are expected to play in Qualcomm on Sunday.
A decision is expected later Tuesday whether the BYU game is actually on for Saturday. Right now both teams are planning on the game.
×
Most recent Utah stories