Estimated read time: 2-3 minutes
This archived news story is available only for your personal, non-commercial use. Information in the story may be outdated or superseded by additional information. Reading or replaying the story in its archived form does not constitute a republication of the story.
INDIANAPOLIS — Those close to someone with autism report frustration communicating.
Doctors at Indiana's Riley Hospital for Children hypothesize that one barrier may be that autistic patients don't see what we see.
A tool called Eye Tracker may help.
Benjamin Drake and his little brother Cameron have a lot of similarities.
They like Legos, super heroes and Army guys. But civil communication can be challenging for five-year-old Cam.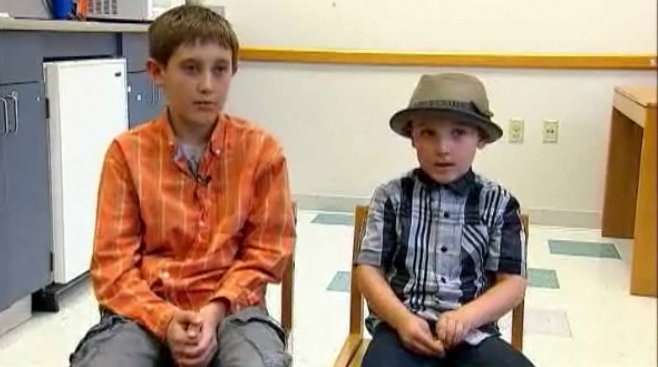 "When he wants something starts yelling and hitting," said Ben.
That active expression was non-stop when I talked to their mother Holly.
Cam poked and prodded his older brother incessantly.
Ben sat through it patiently with a smile on his face, sometimes wrestling with Cam and other times ignoring him.
"Ben is a such a compassionate kid, a great brother and he's a great sharer and Cameron is so lucky to have him as a brother," said Holly.
To better understand Cam's autism diagnosis, both boys are participating in a new study using Eye Tracker.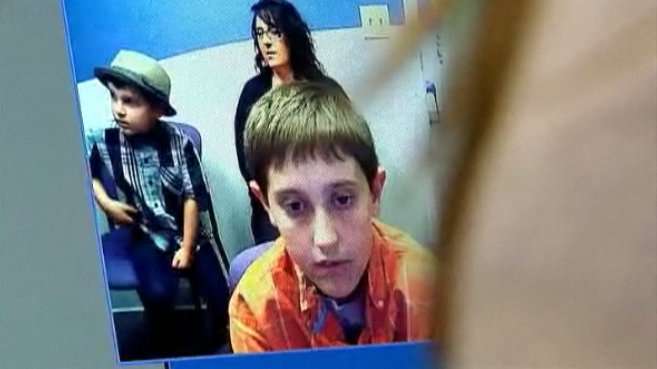 Ben goes first, sitting in front of a monitor with cameras embedded.
They track the location of his gaze and pupil response or dilation.
On the screen, the images change, showing them pictures of faces that morph from pixels.
The whole thing is monitored, recording Ben's face and his eyes.
Red dots or lines show where he looks. The larger the red dot, the longer his gaze.
Next up Cam.
"We're looking at whether people with autism look more or less at certain things, like eyes, noses, mouths, moving objects versus social scenes," say Dr. Craig Erickson.
Their mother saw distinct differences.
"Ben seemed to be taking it all in almost, and then Cam's eyes just were really fast and were just focused in on one thing like maybe just looking at the blocks and not really looking at the whole picture," said Holly.
It's observations like that the doctors say will help them tailor treatment and even predict progress.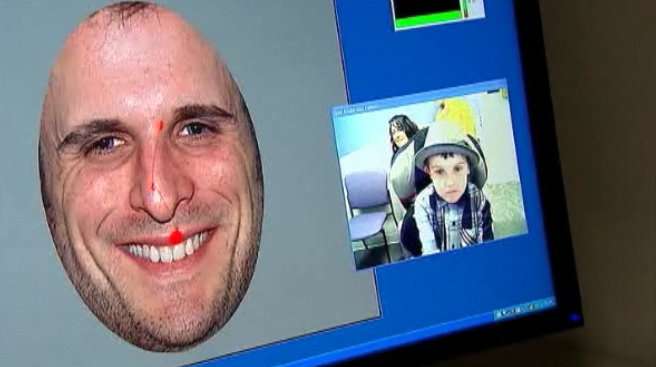 "What's really cool is our ability to take these findings and try to correlate with other findings, like IQ testing, Adaptive Function Testing, the blood bio markers, language sampling, so we can develop unique profiles of sub groups of people with autism to then design treatments for them," said Dr. Erickson.
For the family, a better understanding of what patients are focusing on may just help them cope.
"He has special needs and doesn't know how to express himself," said Ben, explaining how he describes Cam's behavior to people who may not understand why he's acting that way.
×
Related links
Related stories
Most recent Science stories