Estimated read time: 2-3 minutes
This archived news story is available only for your personal, non-commercial use. Information in the story may be outdated or superseded by additional information. Reading or replaying the story in its archived form does not constitute a republication of the story.
John Hollenhorst Reporting A crucial warning sign may have been ignored, and that may have played a role in last summer's Crandall Canyon mine disaster.
That possible warning was one of the provocative themes underlying a hearing today held by the governor's special commission probing the disaster.
The commission has to decide if government reforms are necessary to avoid future disasters. A good place to start might be figuring out if somebody dropped the ball after a seismic "bump" at Crandall Canyon last March.
The coal dust may have settled, finally, on the victims at Crandall Canyon, but the political dust cloud is still in the air. An academic expert told the governor's commission mine safety isn't what it should be. "Better training: we need better and more training for our operators. We also need to train our inspectors better," said Michael Nelson, associate professor of mining engineering at the University of Utah.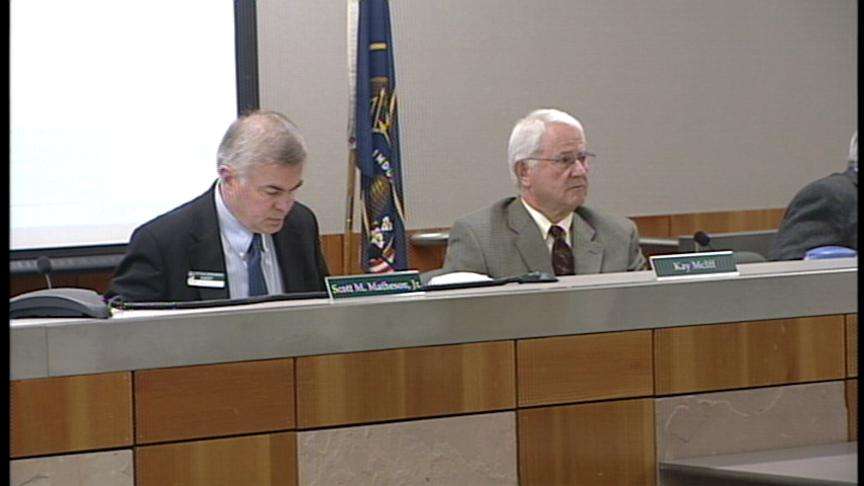 But who should oversee safety? The School and Institutional Trust Lands Administration (SITLA), leases out the rights to mine coal, ut a SITLA official said his agency doesn't have the expertise to be a safety watchdog.
Tom Faddie of the SITLA, says, "SITLA, per se, does not review mine plans from the standpoint of safety; that's not because we're not concerned about it, but there are other agencies with the expertise to do that properly."
But did federal agencies do their job last March? Miners reported a serious seismic bump following partial removal of crucial coal pillars holding up the roof. "Did somebody have to approve the continuation of mining after that first bump? I don't know, but I think that's an interesting question," Nelson said.
At minimum, commission chairman Scott Matheson, Jr. believes there was an interagency communication problem. "There should be a rapid response system if any agency sees a safety problem arising at any mining operation," he said.
One proposal is for Utah to take back some regulatory powers from the federal government, not an easy sell for some. "When a number of entities regulate safety, one of the downfalls can be nobody regulates it," Faddies explained.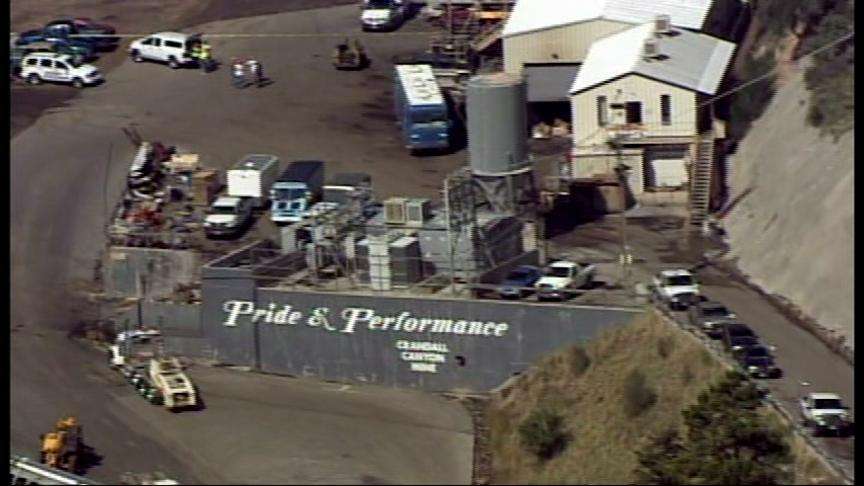 Mine owner Bob Murray, so far, has avoided testifying either in Washington or in Utah. "We don't have subpoena authority, so all we can do is extend an invitation," Matheson said. "We'd like him to come and we hope, that at some point along the way, that he will."
Matheson is also frustrated by the information flow to his commission from the federal Mine Safety and Health Administration. Information sharing is long overdue he says.
Matheson hopes to have suggestions ready in time for the legislature in January.
That federal agency, by the way, is having its own hearing in Salt Lake tomorrow.
×
Related links
Most recent Utah stories