Estimated read time: 3-4 minutes
This archived news story is available only for your personal, non-commercial use. Information in the story may be outdated or superseded by additional information. Reading or replaying the story in its archived form does not constitute a republication of the story.
Dick Nourse ReportingFor 36 years Utahns have looked forward to the publication of this calendar, which shows the beautiful mountain and desert landscapes of our state.
It's produced by the Utah Office of Tourism.
The folks at Rastar Printing in West Valley are just about finished wrapping up this year's production of Utah's Scenic calendar.
It's a labor of love for them; the photographers, the designer, Scott Harvey, and for Janice Carpenter, who supervised its creation for more than two decades.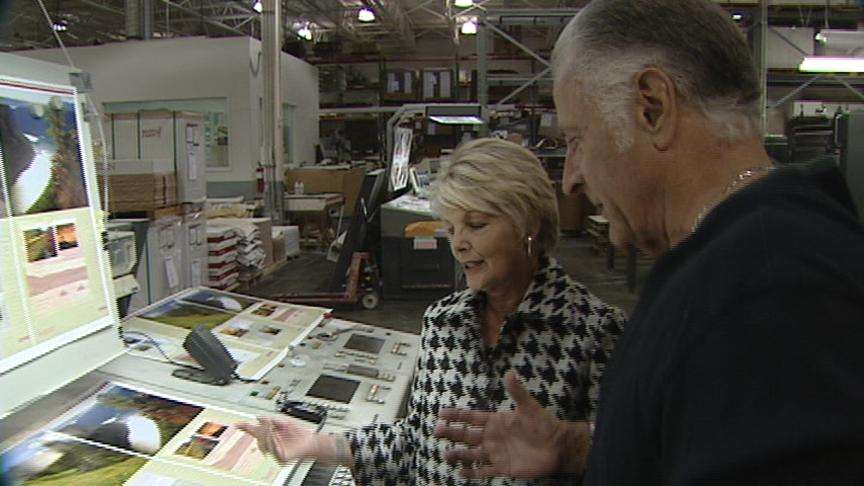 Until her retirement this year, it was Janice's job to look at more than 3,000 photographs every year and to choose the best of the best. When asked if people just send in pictures, Janice says, "We have some send them in. Anyone's welcome. We have photographers out of state, in state, amateur, professional. We like to give everyone an opportunity."
There are so many pictures that Janice says they could do 10 or 12 calendars a year. She says, "We're very fortunate to have such fabulous photographers that love the state as much as we do."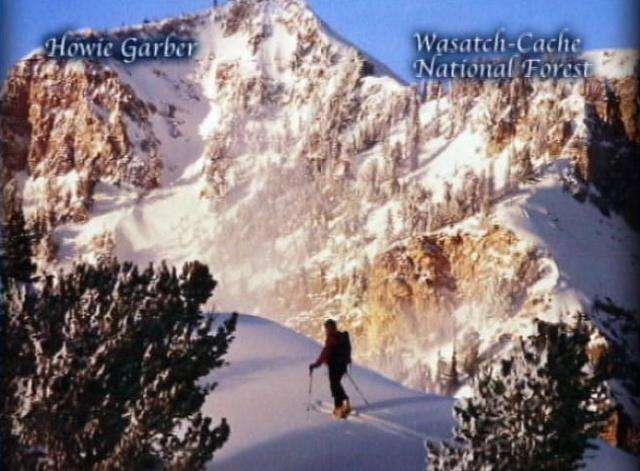 The photograph of a skier on Cardiac Ridge in Big Cottonwood Canyon was selected for the month of January.
The photographer is Howie Garber. He's won dozens of national and international awards. His pictures have been published in everything from National Geographic to Newsweek. He says, "The sun is really perfect here, in that one of the things that I always look for is light at 90 degrees because what it allows is maximum polarization."
Garber moved to Utah in the late '70s to attend the University of Utah. It was the beginning his love affair with our state. He says, "For example Mt. Timpanogos; I can't think of a more splendid landscape than that. I love Zion National Park and Capitol Reef. I mean I just, and the Wasatch Mountains right here in our backyard. Maybe it's because I've gotten to know those places that I love 'em so much.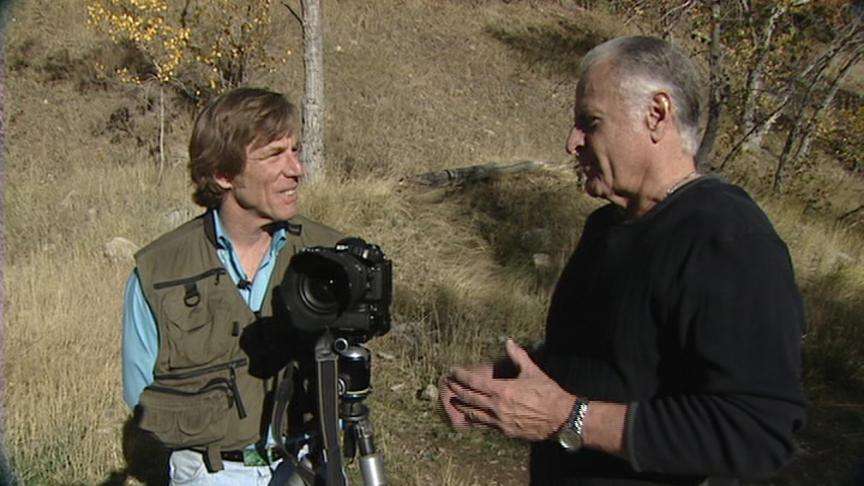 "So, given the fact that I've lived here for over 30 years, there are places in Utah that I know a lot better than places I know in China or Nepal or some of the other places that I've been," Garber says.
And when he isn't making pictures, he's saving lives. He's Doctor Howie Garber, emergency room physician. When asked if he's an emergency room doctor with a passion for photography or a photographer that just happened to be an emergency room doctor, Garber replied, "Well there's really a lot of similarities between being an emergency doctor and being a photographer. I sorta feel like your success as both depends upon working with a whole group of people.
"I feel like to see everything that's in Utah would take about 10 lifetimes ... There's so much beauty in the state of Utah," says Garber.
Amen to that, and congratulations to everyone who has created Utah's Scenic calendars for 36 years.
The 2008 Official Utah Scenic Calendar is now available at Council Hall across from the state capitol building and at other locations around the state.
You can also buy it online by going to the related link.
×
Related links
Most recent Utah stories