Estimated read time: 2-3 minutes
This archived news story is available only for your personal, non-commercial use. Information in the story may be outdated or superseded by additional information. Reading or replaying the story in its archived form does not constitute a republication of the story.
Tonya Papanikolas Reporting One out of every four investment fraud victims in Utah is a senior citizen. So today, employees with Utah's Division of Securities took time to warn seniors about common frauds.
Today, seniors admitted that it was sometimes hard to tell the difference between true investments and ones where someone was just trying to take advantage of them. That's why state employees offered a few helpful tips.
Employees with the Utah Division of Securities manned a booth at the Senior Expo today to warn seniors about investment fraud.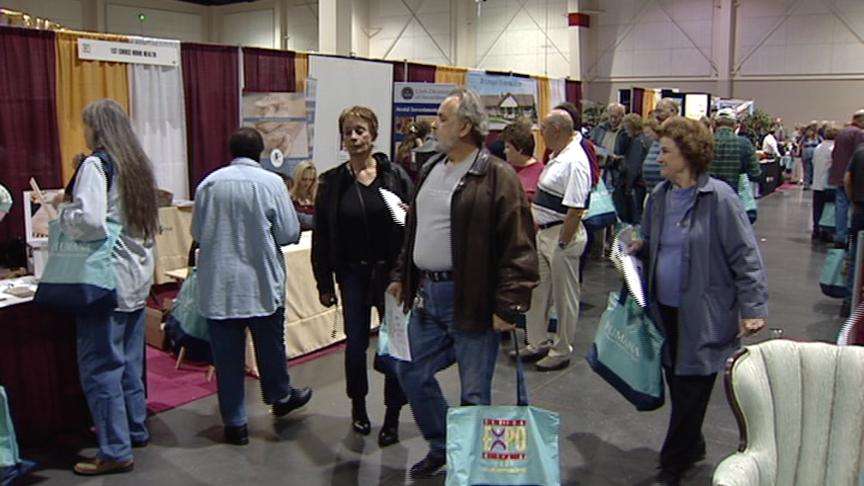 The division says seniors are huge targets for several reasons. For one, seniors are often trusting. Karlene Ockey says she believed a man she talked to on the phone. "He was so convincing and finally after a second I gave him my numbers. I knew what was going on, and I ran to my bank," she said.
Many seniors are also trying to live on a fixed income. "Social Security doesn't cover our expenses, so we're really vulnerable for people to promise us some kind of investment," Ken Sterzer said.
For these reasons, the Division of Securities wanted seniors to know what to look out for, from real estate investments promising high interest to free lunch seminars. "They call it 'educational.' They offer a free dinner or free lunch, but in reality they're trying to sell something," explained Wayne Klein, director of the Division of Securities.
While these kinds of seminars are not all scams, the division says one in seven is fraudulent. "They're selling products by people who aren't licensed at all," Klein said.
And more than half offer unsuitable products for seniors. "They may have undisclosed fees or may require that you stay in the investment for seven to 10 years before you can take the money out without penalty," Klein said.
Seniors at today's seminar said they were glad to get this information before it's too late. "I think I'm better prepared to recognize red flags than I was a few minutes ago," Sterzer said.
If you have questions about an investment, the best thing to do is call the Division of Securities. They can check whether someone is licensed. If they are, you should carefully read the information they give you, and then it's a good idea to run it by a third party before investing.
×
Related links
Most recent Utah stories