Estimated read time: 2-3 minutes
This archived news story is available only for your personal, non-commercial use. Information in the story may be outdated or superseded by additional information. Reading or replaying the story in its archived form does not constitute a republication of the story.
Gene Kennedy Reporting A Utah County man has been arrested for the 27th time. He's a chronic drunk driver who was on parole when authorities busted him again.
According to the man's probation officer, it's a combination of factors that allows him to continue to get out of jail: plea deals that reduce charges, the system's desire to rehabilitate substance abusers, and you can't ignore jail overcrowding.
When it's all said and done, Travis Wright hasn't gotten the message. But he may now.
If Wright wanted to make a scrapbook out of mug shots, he's got the photos to pull it off. Utah County officials pulled up his booking record. "Twenty-six, I got 27 times he's been booked into the Utah County Jail," Utah County Sheriff's Lt. Dennis Harris said.
More than a dozen arrests for DUI. "This guy's gonna hurt someone, if not kill them," Harris said.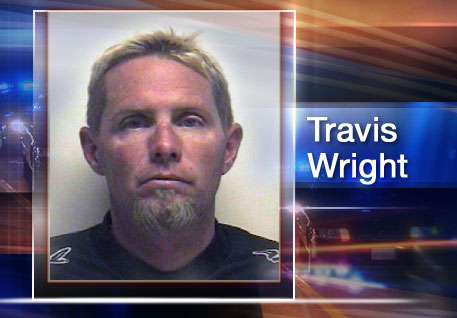 At age 37, Wright is regular in the system: in and out of jail since 1996 and convicted seven times for DUI, according to Adult Parole and Probation. And he has served time in prison, but there's a problem in keeping him there. "We have to reintegrate them back into society, do our best to make them a part of the community," explained Larry Evans, regional administrator for Adult Parole and Probation.
"I know the courts give these guys another chance. It's a good thing I'm not the judge because I'd lock him up," Harris said.
The lockup is where Wright could be headed very soon. Utah County authorities arrested him Thursday outside a smoke shop in Orem for driving under the influence. And, to the relief of jail officials, he won't be getting out soon. "The agent that supervises him has placed a 72-hour detainer on him. So it doesn't matter if he comes up with bail, he's not going anywhere," Harris said.
The probation officer thinks Wright could be headed back to jail as early as Monday.
Meanwhile, KSL News tried to talk with the Utah County prosecutor about why these offenders repeatedly end up back on the streets. He was unavailable for comment, but the probation officer tells us he thinks the system needs to change so these offenders get hit with a felony early on.
×
Most recent Utah stories