Estimated read time: 2-3 minutes
This archived news story is available only for your personal, non-commercial use. Information in the story may be outdated or superseded by additional information. Reading or replaying the story in its archived form does not constitute a republication of the story.
Sam Penrod Reporting Insect spraying is finished for the season in a large neighborhood in Orem. That spraying prevented people from growing vegetable gardens this year. It was an effort to eliminate the Japanese beetle, a small but potentially dangerous insect that can destroy plants, gardens and trees.
The spraying project brought mixed reviews from residents. Some see the beetle as a dangerous pest and others were concerned about the chemicals. In the end, only two households refused to allow the spraying, and now the State Department of Agriculture and Food believes the first round of the attack against the Japanese beetle was successful.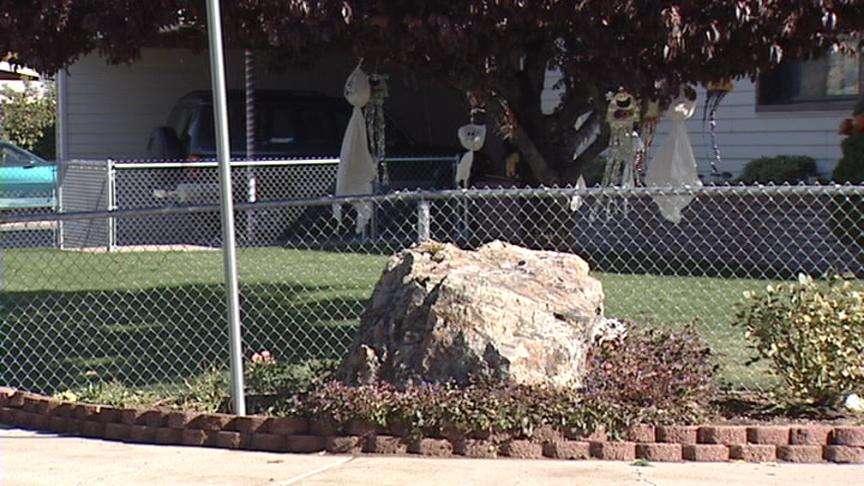 The department says the number of beetles captured this summer was more than three times the number from last year. "In our trapping, which is part of our control method, we caught over 2,000 beetles. In the same area last year we caught over 675. So we know there was some reproduction going on," explained Clair Allen, plant industry director for the Utah Department of Agriculture.
The state began an emergency insecticide spraying program in a specific area of Orem this summer. Experts believe that will completely eradicate the Japanese beetle from the area.
The spray targets adult beetles and their eggs. "We sprayed 480 acres of turf; that means everyone's lawns and gardens. And then we came back with 250 acres of foliage, which is about half what the other is, but we sprayed it twice," Allen said.
The epicenter of the beetle infestation is near Orem Community Hospital. Traps spread out throughout Orem help to pinpoint where the beetles are.
"The beetles that were caught, they are showing up in certain traps--some 135, some 140--but from a given area where beetles have emerged from the turf, looking for something to eat," Allen said.
The agriculture department plans more neighborhood meetings in the early springtime to let residents know its plan for spraying next summer. In the long run, it believes this tiny pest can be eliminated from Utah.
Overall, the state spent $700,000 to eliminate the Japanese beetle, and it set up traps across the state this summer. The good news is that only place in Utah where the Japanese beetle was found was in the Orem neighborhoods.
×
Related links
Most recent Utah stories