Estimated read time: 2-3 minutes
This archived news story is available only for your personal, non-commercial use. Information in the story may be outdated or superseded by additional information. Reading or replaying the story in its archived form does not constitute a republication of the story.
Students at BYU held a rally to support those who are living in the oppression going on right now in Myanmar.
They believe the Burmese people should be free and more should be done to stop the military crackdown.
Myanmar may be half a world away, but to students who belong to the BYU chapter of Amnesty International, there is a lot they believe can be accomplished here to help those fighting for democracy.
As the brutal crackdown on democracy continues in Myanmar, these BYU students are trying to rally support for more of the international community, especially China, to stand up for people fighting for their freedoms. BYU student Max Stoneman says, "Things that all of us believe in are really being trampled. The democratic movements, the right to peaceably assemble, the right to protest, the right to give grievances to a government, the government that is there is actively and violently clamping down on these things."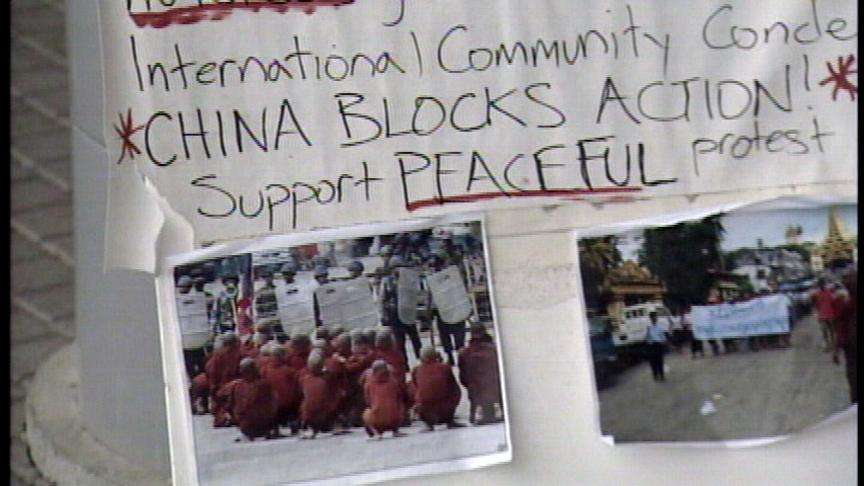 Critics of the Myanmar government believe there are widespread human rights violations, including against Buddhist monks, who are demonstrating for democracy.
And these students believe they can make a difference. Holly Shumate says, "In today's world, distance doesn't matter as much as it use to with technology we have. And in the past, countries from half a world away have changed things."
Myanmar is what the country is known by now, renamed from Burma by military dictators after they crushed a similar attempt at a democratic government in the 1980s.
It's the people of Burma they say they are showing their support for, in hopes the government will listen to the people. "It's not a democratic government, it's not representative of the people, and it's the Burmese people that we are standing here for today. It's the Burmese people we want to help and stand with," says Stoneman.
The students are gathering signatures on petitions. There is also an online petition that anyone can sign. If you would like to participate, please go to the related link.
×
Related links
Most recent Utah stories