Estimated read time: 3-4 minutes
This archived news story is available only for your personal, non-commercial use. Information in the story may be outdated or superseded by additional information. Reading or replaying the story in its archived form does not constitute a republication of the story.
John Hollenhorst ReportingWearing tie-dyed shirts in his honor, friends and relatives of 15-year-old Scott Nye gathered today at the base of the tower where he was electrocuted late last week.
Scott's friend, Jackie Tippets, says, "It just makes you think how precious life is and that you just need to be really careful wherever you go."
The Fruit Heights boy was climbing the tower for fun, when he was hit by a current of 46,000 volts.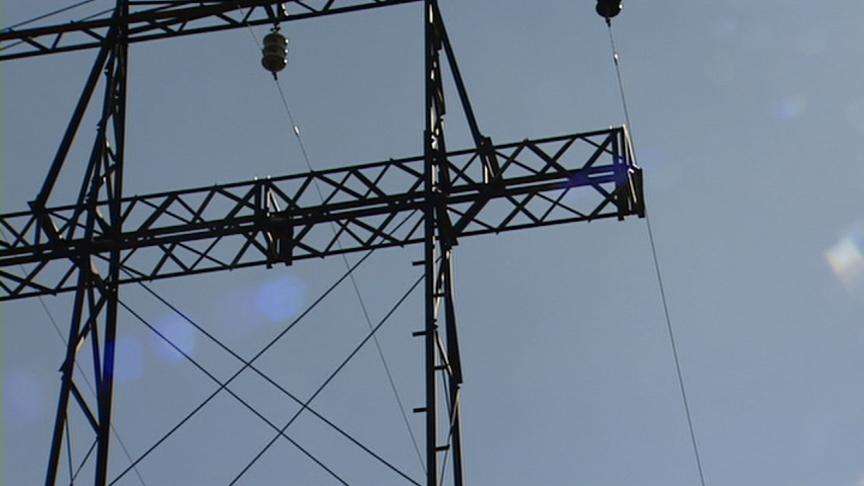 The electrical tower had no warning signs and no fences to keep people out. Rocky Mountain Power relies on an educational program and common sense, but the tragedy in Fruit Heights has prompted some to ask if better warnings are necessary.
At many electrical facilities there are fences and warning signs. The message is hard to miss: High voltage can kill you. But there are no warnings on most big power lines, even though they're a temptation to daredevil kids.
Kids brag about climbing towers by posting their videos on YouTube. And yet it can so quickly turn to tragedy.
Two dozen of Scott Nye's friends are feeling it at the base of the tower where he died. They made tie-dyed T-shirts in his memory, according to his older brother, Seth. He said, "He was always bright and happy. He loved making tie-dye shirts."
Seth misses his brother. He said, "Everyone should just love your family. Never miss a chance to tell them how much you love them."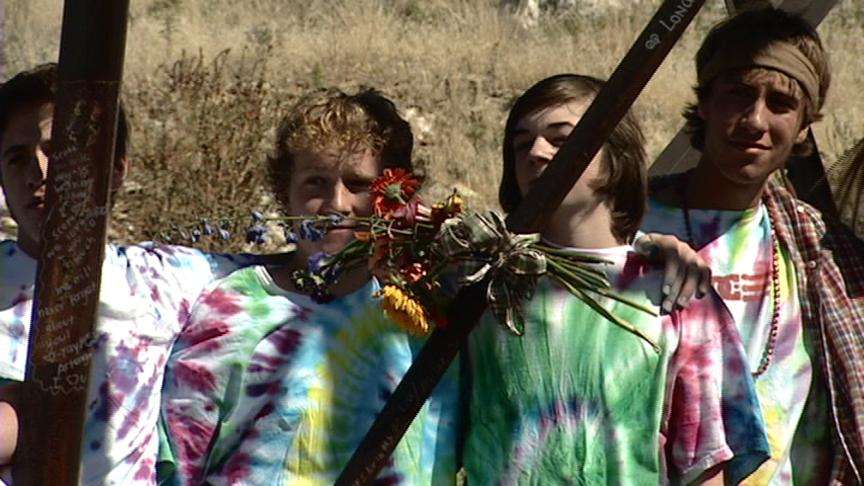 Scott was hit with the full 46,000 volts and fell to the ground. Becky Crockett is a nurse. She lives nearby and tried to resuscitate him. Crockett said, "It was a horrific scene. It really was. And to see his friends all standing around and to see the shock on their faces, it just is something that is imprinted forever."
Rocky Mountain Power puts on regular demonstrations for school kids. They use a model to highlight the dangers of high voltage. A key point: You don't even have to touch a high voltage line to get killed. The current can jump several feet if there's a conductive path to the ground. Dave Eskelsen, Rocky Mountain Power, explains, "And if a person is the path to ground, it can be fatal."
The tower had no fences, not even a warning sign. Crockett says, "I just really feel that had a sign said 'high voltage, stay off,' anything like that, would it have crossed their minds? Would they have thought twice? And maybe it could have avoided such a tragedy."
Rocky Mountain Powers says such tragedies are rare because, with its educational campaign, most kids understand the dangers. Eskelsen says, "The bottom line is, even fences and warning signs sometimes do not deter people who are determined to get into your facilities."
Scott Nye's parents told us they're not trying to lay blame, and they don't want to be drawn into a discussion about safety. They chose to talk about their son and his remarkable life. We'll have that story tonight on Eyewitness News at 10.
×
Related links
Most recent Utah stories