Estimated read time: 2-3 minutes
This archived news story is available only for your personal, non-commercial use. Information in the story may be outdated or superseded by additional information. Reading or replaying the story in its archived form does not constitute a republication of the story.
Lori Prichard ReportingTwo people are seriously injured after a motorcycle crash in East Canyon. Officials say it could have been much worse. But thanks to people who stopped at the scene, the couple were able to get help quickly.
Earth Jacobs and his neighbor were in the right place at the right time when they drove by one of the accident victims in East Canyon. "It's nothing heroic; that's what we should do. We should help each and every one," said Jacobs.
They thought something must be wrong and stopped to help the man they saw crawling out of the bushes. Jacobs said, "He said there was a young lady, so we were searching all over in the bushes for her, and when I looked, she was upside down in the tree."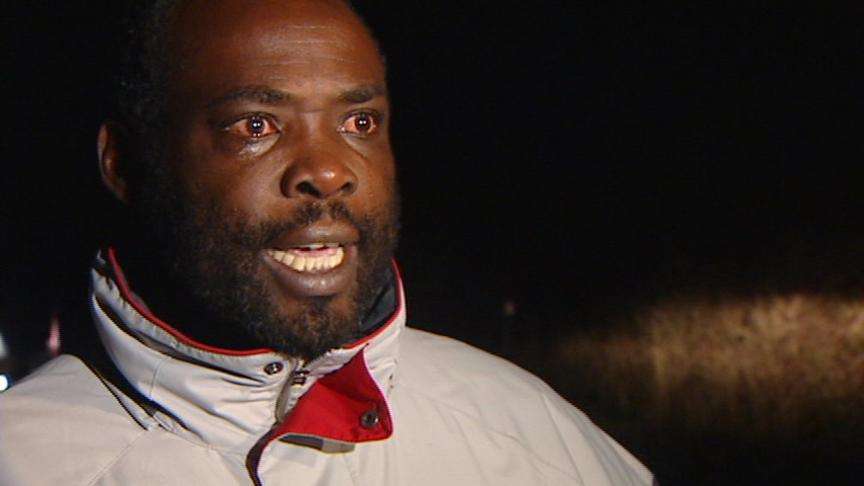 Jacobs' cell phone didn't have reception. His friend drove down the canyon while Jacobs stayed with the woman, helping her as much as he could. "And she was just bleeding out of her mouth and of her nose, and her eyes were black and blue, and I tried to get her to say something, and she wouldn't respond. I put her head up so that she would breathe, and she started to breathe," said Jacobs.
Jacobs screamed for help and tried to wave down cars. The next person to stop was a doctor who called 911. When medical crews arrived, both victims were taken to the hospital in serious condition.
Lt. Jon Fassett, with the Salt Lake County Sheriff's Office, said, "[It was a] pretty serious accident. They went off the road, possibly struck one of the poles, then it looks like they may have struck some of the heavy brush on the side of the road.
The sheriff's office says the situation could have been much worse. "If that driver hadn't been able to crawl back up the road and get help, it could have been really, really serious," Fassett says.
The two victims were identified as 42-year-old Thomas O'Leary and 35-year-old Amy Cummings. Neither one was wearing a helmet.
×
Related links
Most recent Utah stories