Estimated read time: 2-3 minutes
This archived news story is available only for your personal, non-commercial use. Information in the story may be outdated or superseded by additional information. Reading or replaying the story in its archived form does not constitute a republication of the story.
Sandra Yi ReportingA man who was stabbed at Pioneer Park last week is talking about what happened.
Edmund "E.J." White says the motive was robbery. He says the suspect was, "Going through the park, ambushing people from behind trees, stabbing people to death, for money?"
White was one of two men who was attacked. The other man died from his injuries.
White was stabbed several times. The knife punctured his lung. He is still in the hospital recovering from his injuries.
From his hospital bed he told us what happened at Pioneer Park Wednesday night. He says he and the other victim were just at the wrong place at the wrong time.
White didn't know the man who stabbed him.
"I've seen him around, but I didn't know him personally," White said.
White says he was riding his bike near Pioneer Park Wednesday night when he saw Stephen Atiana trying to rob another man, Christian Draayer.
"I hear this guy screaming and I turned my bike around and went back, and this guy's got a big ol' knife," White said.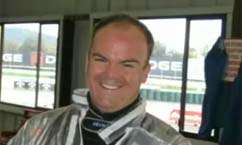 White says Draayer had been stabbed. He told Draayer to run for help. When White tried to leave, Atiana stabbed him in the back.
"I threw down my bike and crawled on my stomach to Iggy's, hanging and hammering on the door," White explained.
Several people, including a bartender at the restaurant, helped save his life.
"If it wasn't for them, I would have bled to death," White told us. "No doubt about it. I was bleeding bad."
Police say Atiana continued through the park and stabbed Christian Draayer several times. Draayer, who lives near the park, died from his injuries. Several minutes later, a police officer shot and killed Atiana after he threatened her with a knife.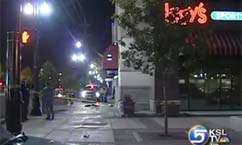 "It's a good thing the cops got to him before I got there, is all I can say," White said.
The park is known for violence and drugs. White says things seemed to be getting better there. But now he's not so sure, despite the big police presence.
"They got a job that I wouldn't want. They do a good job down there. They're down there all the time. It's one big crack house. Everybody knows it," White said.
White says Atiana was behaving erratically and appeared to be on drugs. But police have not confirmed that or released a motive for the stabbings.
×
Related links
Most recent Utah stories