Estimated read time: 2-3 minutes
This archived news story is available only for your personal, non-commercial use. Information in the story may be outdated or superseded by additional information. Reading or replaying the story in its archived form does not constitute a republication of the story.
Sandra Yi Reporting The search for stolen firearms led to a standoff at an apartment complex and the arrest of a known gang member.
Last night, police went to the building in search of a burglary suspect. They found Omar Rodriguez, a known gang member, in front of his apartment and arrested him. Police believe Rodriguez was involved in a home burglary earlier that day. Several guns were taken in that burglary.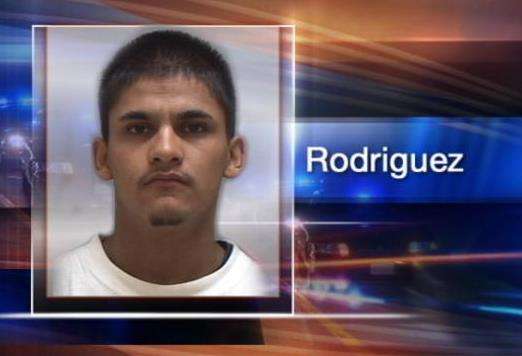 The homeowners, allegedly burglarized by Rodriguez, did not want to talk on camera, but they allowed KSL News to take video inside their house.
The suspects broke in the garage door with a sledgehammer. The homeowners say the burglars went through every room. During their rampage, the suspects broke into a safe and took TVs, computer equipment, cash and guns. "Gang members like to take firearms because, one, they use it for a status thing, but they can easily sell them. They can make money or they can use them in crimes and then they throw them away," explained Salt Lake Police Lt. Dave Cracroft.
Rodriguez was arrested at an apartment building, located near 1700 South and Redwood Road, unexpectedly turned into a SWAT standoff when the suspect's friends tried to hide from police.
While police were arresting Rodriguez, several of his friends ran into Rodriguez's apartment and locked themselves in. SWAT teams surrounded the place, and nearby apartments were evacuated. "Our concern was known gang members still in the apartment with those firearms, so we had to err on the side of caution," Cracroft said.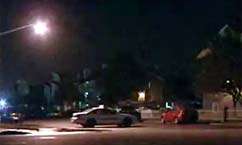 All five people eventually surrendered. They were questioned and released.
Officers then obtained a search warrant and found two rifle cases and a gun. Rodriguez told police he gave several guns to a teenager in West Valley City and to people who live at a home at located near 900 West and 600 North in Rose Park.
The people who live in that house came out and talked with officers. Police got a search warrant and found a rifle from the home burglary. One person was arrested on an unrelated warrant.
KSL News talked with the people whose house was burglarized, allegedly by Rodriguez.
Tune in to Eyewitness News at 5 to hear what they have to say and see how the suspects got in.
×
Most recent Utah stories