Estimated read time: 6-7 minutes
This archived news story is available only for your personal, non-commercial use. Information in the story may be outdated or superseded by additional information. Reading or replaying the story in its archived form does not constitute a republication of the story.
WILLIAMSPORT, Penn. — A Pennsylvania man is admittedly fighting an uphill battle to regain custody of his child — a child he was told had died at birth.
It was only when the birth mother told him the truth, Christopher Carlton learned the child had been put for adoption in Utah.
"My name is Christopher Carlton. I believe my child was put up for adoption against my will," Carlton told KSL News in an exclusive interview at his home in Williamsport.
A child conceived
In 2009, Carlton began dating Shalonda Brown, an old high school friend. Later that year, Brown became pregnant. But the two stopped seeing each other a few months later.
Already a father from a previous marriage, Carlton said he wanted to help raise the child.
"I bought (Shalonda) a car. I gave her money. I did what a father should do," he said.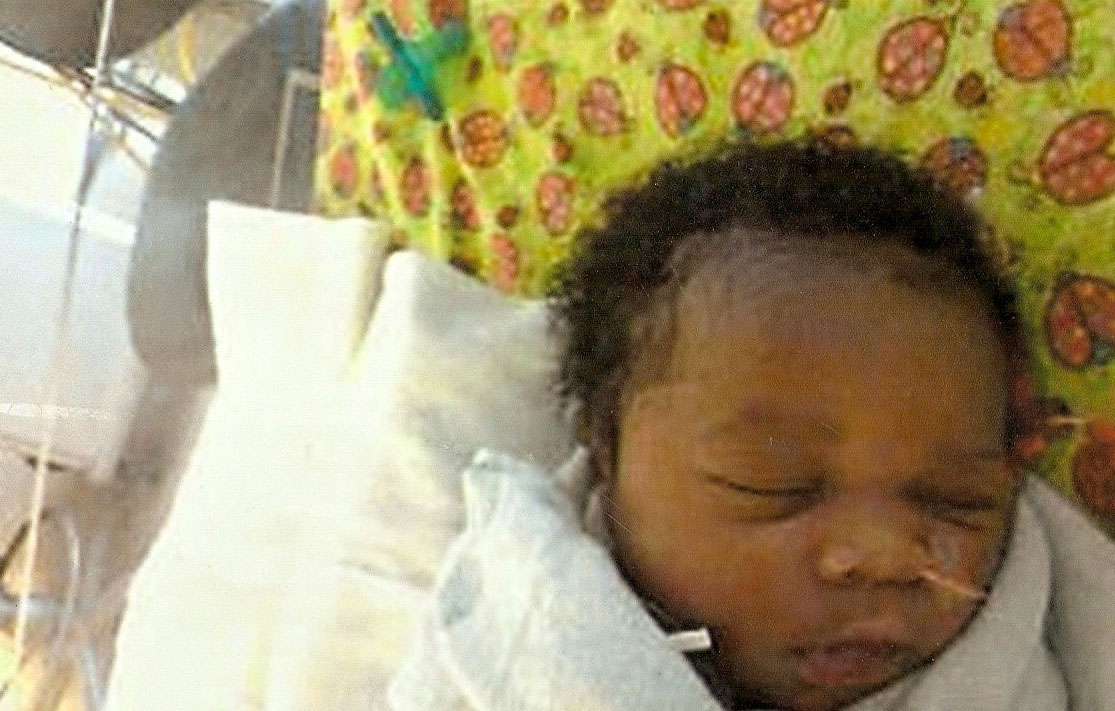 But around the time Brown should have been giving birth, she vanished.
"Do you all know where she is?" Carlton said he asked her family when he contacted them about Brown's whereabouts. "They said, 'We don't know.' And I said, 'We should file a missing persons report.' The police told me I couldn't because we weren't married."
Carlton said a few days passed and he received a phone call from Brown.
"I was really concerned, and I said, 'Listen, forget pretty much what's happening with us, where are you at?'" he recalled.
Carlton said Brown only told him that she had given birth to a boy, whom she named Jaylen. She told him the baby had respiratory problems and died.
"Even if my child was alive for two days and you kept it from me, it's still unforgivable. But at least being a father, the honorable thing to do would let me give my child a proper burial." he said.
Not knowing where Brown was or where his son's body was buried, Carlton began searching.
"I called every single NICU unit on the Eastern Seaboard looking for that child," he said. "I spent a couple thousand dollars renting cars, driving."
---
I called every single NICU unit on the Eastern Seaboard looking for that child. I spent a couple thousand dollars renting cars, driving.
–Christopher Carlton
---
#Carlton_quote
Carlton said privacy laws prevented him from learning anything about where his child might have been born and, subsequently buried.
In the meantime, he said he kept calling Brown for information.
"She got tired of me bugging her, so she went downtown and filed an emergency protection from abuse order," he said.
In court documents filed in Lycoming County, Penn., Brown claimed that Carlton had "pushed" her and threatened to "make [her] life a living hell."
However, court transcripts obtained by KSL News show the charges were dropped when Judge Dudley Anderson told Brown he would be required to put her on the witness stand where she would be forced to tell Carlton where the child was buried.
The transcripts show Brown told Judge Anderson she wanted to drop the charges. He dismissed the order without prejudice.
"If I was such a hateful person, if I tried to cause her harm, if I tried to do anything evil to her, wouldn't she still want to get on that stand?," he asked. "(Wouldn't she) still want to prosecute me so much?"
The truth
Months went by and Carlton still didn't have any answers, until one day when his phone rang.
"She called on Oct. 19. [She said,]'I want to tell you about the baby,'" Carlton recalled. "I said, 'Woman, you've done enough. You won't tell me where the body is. You won't tell me how my son died.'"
This time, Carlton said Brown told him she wanted to talk but in front of a grief counselor the next day.
"She looked at me pretty much crying and said flat out, 'The baby is not dead,'" Carlton said.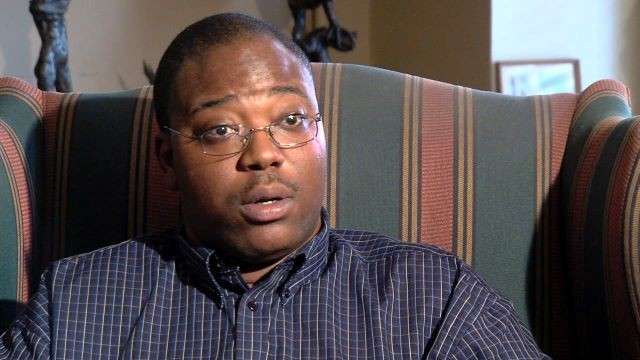 Brown then told him she put the baby up for adoption.
"Before I left, I said, 'Where did you put my child up for adoption?' And she wouldn't say anything," he said.
On November 1, 2010, Carlton filed a Complaint for Custody in Lycoming County, Penn. It was during the emergency hearing on Nov. 23 that Carlton learned where his child was.
"The judge said, 'Mr. Carlton, your child was put up for adoption at a place called the Adoption Center of Choice located in Orem, Utah,'" Carlton said.
Carlton said he found the adoption agency's phone number and called, thinking employees there would recognize the mistake.
"We made a mistake, yes," he said. "But, these people came back to me with papers and said I don't have any rights to know anything regarding that child — that means birth certificates, where the child was born, how much she weighed, nothing! I'm thinking how is this possible? She stole my child!"
Another lie discovered through the court process: Carlton's attorney discovered the child was, in fact, a girl.
"Remember that boy you were fighting for?" he recalled his attorney asking him. "'Yeah, my son?' (He said,) 'What if we told you it was a little girl?'"
The Utah court battle
On January 11, 2011, Carlton's attorney filed a Motion to Intervene in Fourth District Court in Utah.
In court documents filed by the attorney representing the Adoption Center of Choice and Shalonda Brown, Larry Jenkins argued that "an unmarried biological father's consent to the adoption is not required unless he strictly complied with requirement of the Adoption Act to timely establish parental rights."
Related:
Jenkins maintained that Carlton did not establish his parental rights in Utah under the schedule required. Judge Steven Hansen agreed with that argument and dismissed Carlton's case.
"The court said, 'I've got enough information here and don't need to know anything more. You're done Mr. Carlton,'" said Wes Hutchins, Carlton's attorney.
Hutchins has now filed an appeal to the Utah Supreme Court. "His constitutional rights were violated, and we're asking the Supreme Court to recognize that and overturn the incorrect decision of the trial court." he said.
When contacted, Brown refused to speak to KSL News regarding the court case.
However, the Adoption Center of Choice sent a statement through its attorney, Larry Jenkins, which read in part: "The district court carefully evaluated the facts alleged by Mr. Carlton and the claims he raised. The Adoption Center believes the district court ruled correctly and that second-guessing the district court's decision or trying the case in the media is inappropriate."
A child he may never know
"The only thing that gives me peace of mind is karma. When you do something that evil, it comes back to you. She's got to wake up every day knowing what she did," Carlton said.
Yet, he hopes karma will one day bring his daughter back.
"I'll be sitting right here in this chair and I'll get a knock at the door, and there will be some person there that I've never seen in my life," he said. "She'll say, 'Hello, I think you are my father.'"
He said when she asks why he didn't fight for her, he'll tell her he did. But he'll tell her Utah adoption laws stopped him cold.
"I've been through the foster care system. I know what that's like," Carlton said. "But Utah has no right to manipulate and misuse the laws that were in place to protect children. You're using them for your own gain."
×
Photos
Related links
Most recent Utah stories