Estimated read time: 3-4 minutes
This archived news story is available only for your personal, non-commercial use. Information in the story may be outdated or superseded by additional information. Reading or replaying the story in its archived form does not constitute a republication of the story.
SALT LAKE CITY -- Our family tree might have a new branch. New evidence out of caves in southwest China may indicate the discovery of a new species of human, neither modern nor Neanderthal, that lived during the Stone Age.
Partial skulls and other skeletal fragments of four individuals were analyzed and showed what has been called a strange mixture of "modern and archaic" features, some unique to the specimens, some found in modern humans, and some found only in pre-modern hominins.
They have been dubbed the Red Deer Cave people, named after the extinct giant red deer remains found all around the fossils, which they had apparently hunted and cooked.
The skulls exhibited jutting jaws and flat cheeks that seem to flare out, very unlike any other relative of humans, while they also had tall frontal lobes, very similar to the way we are now. The skulls are much thicker and heavier, with wide sockets for the eyes and nose as well as relatively flat upper face. Unlike any other known relative of humans, they had a very curved forehead.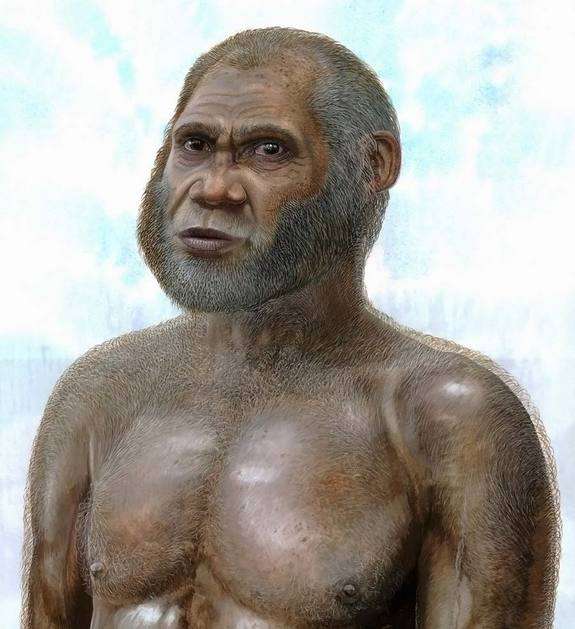 In addition to these strange features, what makes the fossils especially interesting is their age - only between 14,500 and 11,500 years old. That means that the individuals studied were living just at the time as modern humans in China began to develop early agricultural practices and pottery
The fossils are actually the youngest yet found that don't fit within the rubric of anatomically modern humans. The youngest Neanderthal fossils are about still 30,000 years old, and relatively modern humans appeared on the scene about 200,000 years ago. Quite simply, there was nothing remotely like the Red Deer Cave people living that late in history.
The researchers, from the University of new South Wales and the Yunnan Institute of Cultural Relics and Archeology, propose two different possibilities for the relationship of the Red Deer Cave people to Homo sapiens.
"(One) possible explanation is that the unusual morphology of the Longlin and Maludong remains results from the retention of a large number of ancestral polymorphisms in a population of H. sapiens," the authors wrote.
That is, they may be modern humans who migrated into mainland China earlier than the major migration that gave rise to extant humans, but they never came into contact with other, later migratory populations and never interbred with them, isolating all of their genetic information. That would explain why they appear so different - the morphology of Pleistocene human populations were known to be "deeply" geographically divided in Africa before they moved into Europe and Asia.
---
The skulls exhibit jutting jaws and flat cheeks that seem to flare out, very unlike any other relative of humans, while they also had tall frontal lobes, very similar to the way we are now.
---
However, their preferred theory is that the Red Deer Cave people represent a new species that lived at the same time as humans and possibly Neanderthals.
"I think the evidence is slightly weighted towards the Red Deer Cave people representing a new evolutionary line," said lead author Darren Curnoe. "First, their skulls are anatomically unique - they look very different to all modern humans, whether alive today or in Africa 150,000 years ago. And second, the very fact they persisted until almost 11,000 years ago when we know that very modern-looking people lived at the same time immediately to the east and south suggests they must have been isolated from them."
These fossils were actually excavated about 30 years ago in Longlin and Maludong, China, and had been sitting in storage for some time before. The Maludong specimens were discovered by miners in 1989 and never studied until 2008. Then, in 2009 Curnoe found the Longlin specimen, still encased in the rock since 1979. "In 2009, when I was in China working with co-author Professor Ji Xueping, he showed me the block of rock that contained the skull," Curnoe told LiveScience. "After picking my own jaw up from the floor, we decided we had to make the remains a priority of our research."
The study, called Human Remains from the Pleistocene-Holocene Transition of Southwest China Suggest a Complex Evolutionary History for East Asians, was published in the peer-reviewed open access online journal PLoS ONE.
---
×
Photos
Related Stories