Estimated read time: 2-3 minutes
This archived news story is available only for your personal, non-commercial use. Information in the story may be outdated or superseded by additional information. Reading or replaying the story in its archived form does not constitute a republication of the story.
Jed Boal Reporting Several million dollars of federal money flowed into Utah today to help conserve water. The Bureau of Reclamation is encouraging local solutions to a regional problem.
Snow dusts the peaks, but most of Utah suffered another desperately dry year. That's one reason the United States Bureau of Reclamation awarded $2.7 million in grant money for innovative water projects focused on water conservation and better efficiency.
"The program is aimed at helping to avert conflict in the West. We try to find projects that will help do that," explained Robert Johnson, commissioner of the U.S. Bureau of Reclamation.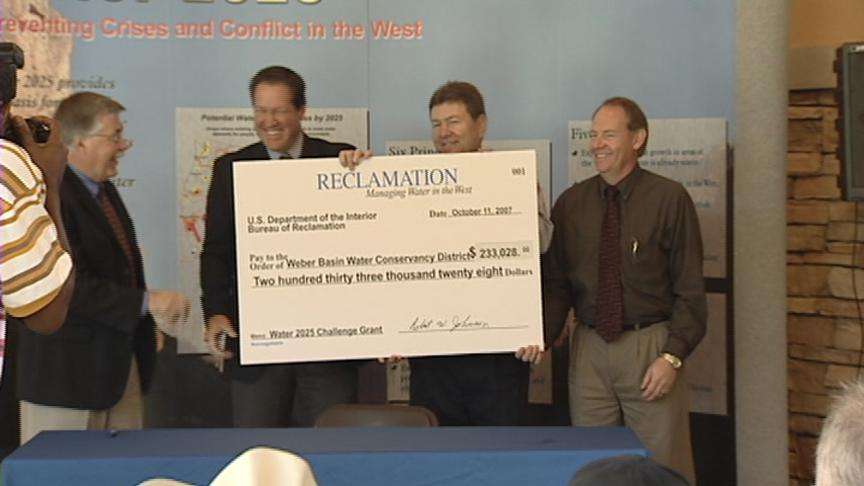 The Water 2025 grant program gave out 13 grants to 11 water management districts from Utah, and one each from Idaho and Wyoming. Combined, the programs will help save, or better manage, 85,000 acre feet of water. "The 2025 programs bring an incentive for local communities to work together to figure out how to solve their water problems in a cooperative framework," Johnson said.
The projects range from measuring devices and water banks to canal improvements.
Weber Basin created an innovative water bank that stores spring run-off in underground aquifers. "It's the federal government recognizing that the Wasatch Front has a potential crisis coming for water supply," said Tage Flint, conservancy district manager for Weber Basin Water.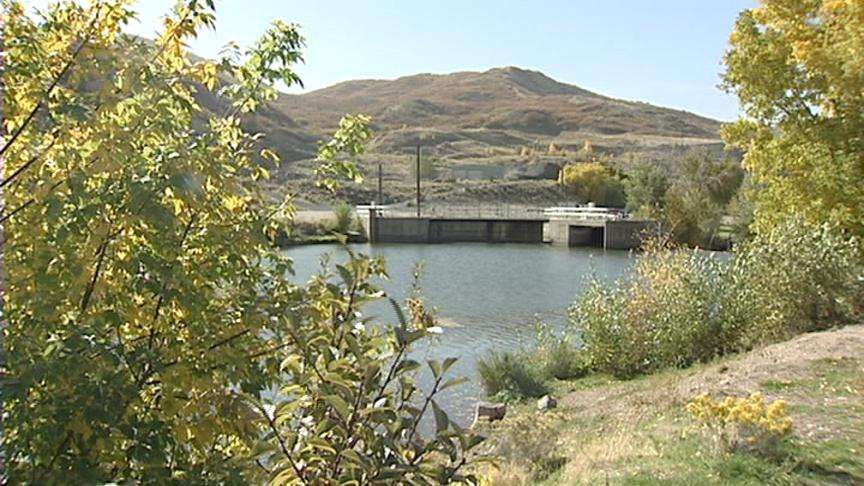 The certainty of growth and the probability of more dry years will force water managers to continue to come up with ways to conserve. "We need to be innovative and use some of these new technologies to stretch our current water supplies farther before we develop anything new," Flint said.
In the long run, the water manager says conservation is just as critical as innovation.
To learn more about the Water 2025 grant program, click the related link.
Grant Recipients
Bell Canyon Irrigation Company
Provo River Water Users Association
Scipio Irrigation Company
Uintah Indian Irrigation Project
Uintah Water Conservancy District
Winder Lateral Association
Payson City
Strawberry High Line Canal Association
Strawberry Water Users Association
Utah Lake Distributing Company
Weber Basin Water Conservancy District
Wyoming State Engineer's Office
×
Related links
Most recent Utah stories