Estimated read time: 2-3 minutes
This archived news story is available only for your personal, non-commercial use. Information in the story may be outdated or superseded by additional information. Reading or replaying the story in its archived form does not constitute a republication of the story.
Alex Cabrero Reporting Property values are becoming a big issue throughout the state, especially in Weber County. Many homes in the Ogden Valley, which includes Huntsville, are being assessed at more than double what they were last year.
That means big increases in property taxes. In many cases homes that were valued at a $250,000 last year are now valued at a half-million dollars.
That's good if you plan on selling your home, but for those who want to stay in Huntsville, which is about everybody there now, property taxes have skyrocketed.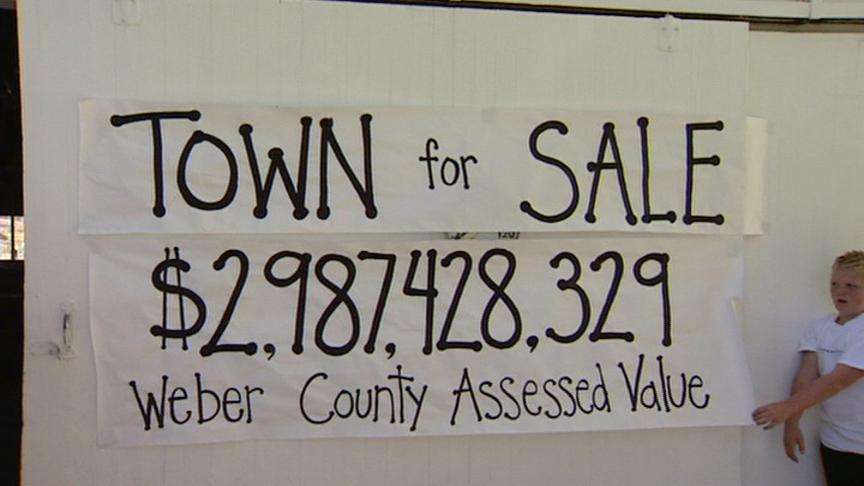 Huntsville is one of those towns people like driving through just to see fall colors, mountain scenery and picturesque views.
Lately, they're also seeing something else. "It's just not fair," Richard Sorensen said.
Sorensen lives in Huntsville and can't believe how much more his property taxes are going to cost him this year. "Fifteen hundred or there about last year, and it's about $3,000 this year. So it basically doubled," he said.
He's not the only one. "My property went up 140 percent," resident D. Bell said.
D. Bell says almost everyone in this area is finding out their homes were assessed at nearly double the value this year. That also means property taxes are double, and for those on a fixed or low income, $200 a month suddenly becomes $400 a month. "They have made it so oppressive that they've made it virtually life-threatening for some people, and that's what got me so steamed," D. Bell said.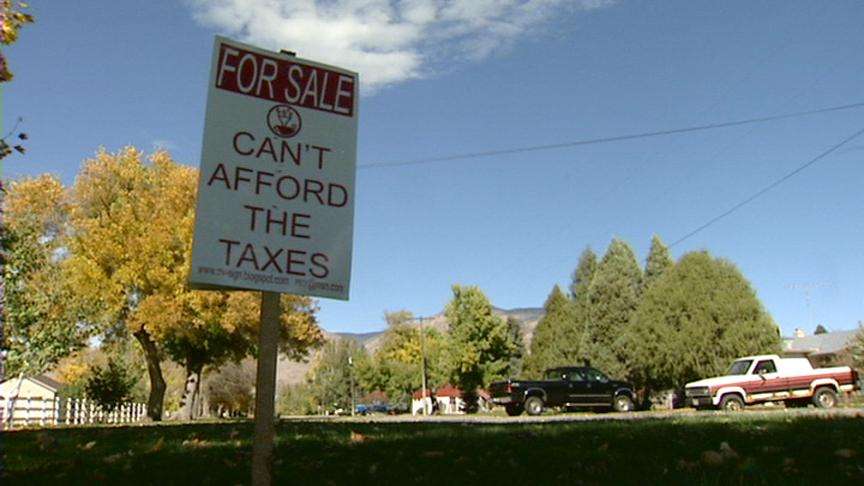 One of the biggest concerns is that residents will have to sell their homes because they can't afford the property taxes. And for the younger generation, when they grow up, they can't afford to live here for the same reason.
"Something absolutely has to be done," D. Bell said. So, D. Bell and Sorensen started a group aimed at fighting the county's assessment of property values. That's where the signs came from, and it's where their fight begins. "I think the image of Ogden Valley is that we're all wealthy and rich people, but that's not the case at all. There are a lot of people on fixed incomes, a lot of retirees and seniors, and that's very difficult," Sorensen said.
KSL News spoke with Weber County Chief Deputy Assessor Douglas Larsen on the phone. He says property values are being adjusted to reflect the current real estate market.
Larsen also says he understands residents are very upset, and he doesn't blame them. He admits there could be some mistakes, and if residents feel their homes were over-valued there is an appeals process they can go through.
×
Most recent Utah stories