Estimated read time: 2-3 minutes
This archived news story is available only for your personal, non-commercial use. Information in the story may be outdated or superseded by additional information. Reading or replaying the story in its archived form does not constitute a republication of the story.
Keith McCord ReportingA memorial service was held at Hill Air Force Base today for a veteran officer who died in a civilian airplane crash last week.
Lt. Colonel Raymond Roessler, 42, was flying a single-engine plane, when it went down alongside I-15 in San Bernardino, Calif.
Lt. Colonel Roessler was on a business trip for the Air Force base in Southern California. He was heading back to Utah in a single-engine Piper Cherokee. He left Long Beach about midnight; about an hour later, his plane went down in bad weather.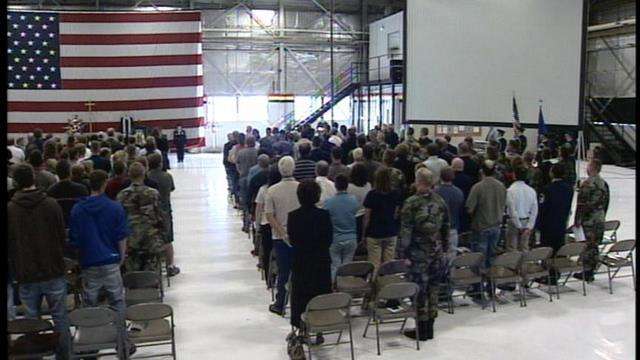 Lt. Colonel Raymond Roessler was a 19-year Air Force veteran. He'd been stationed at a number of bases around the country. He was at Hill during the late '80s and early '90s. He came back three months ago and was assigned to the 309th Maintenance Wing. Lt. Col. Geoffrey Bacon said, "His devotion to everything in his life had a profound effect on me that rings true today."
Every speaker spoke of Roessler's infectious personality, ease of manner, and his ability to become a lifelong friend as soon as you met him.
Many of his colleagues, past and present, shared a variety of stories. Lt. Col. Lynne Hull recalls, "Somehow he was very persuasive, too. I don't know how, but he got me into a perfectly good airplane, only to have me jump out of it thousands of feet up, and it was so much fun that we kept going back up for more."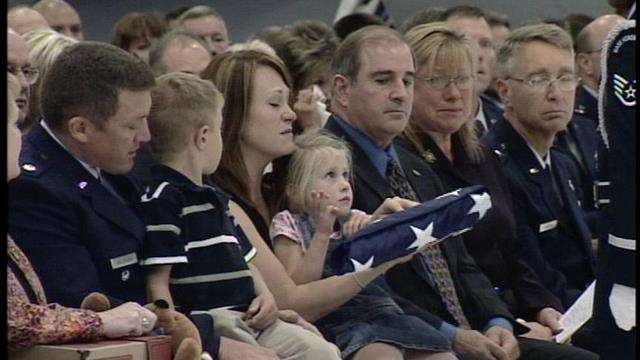 Roessler performed maintenance repairs and overhauls on various airplanes at Hill. He was also an avid private pilot. He was in his plane when it crashed last Friday morning. No word on the cause, although fog and rain were reported in the area. Word of his death reverberated throughout the bases where he was stationed and from the people whose lives he touched. Lt. Col. Robert Voegtly says, "But the common theme from all of them is this man is a great friend, and outstanding officer and a sincere mentor."
Bacon says, "Ultimately, I believe the opening sentence to the airmen's creed captures Ray's devotion to country and service: I'm an American, I am a warrior, I have answered my nation's call."
Roessler leaves behind a wife and two young children.
Investigators are looking into the cause of the crash.
×
Most recent Utah stories