Estimated read time: 2-3 minutes
This archived news story is available only for your personal, non-commercial use. Information in the story may be outdated or superseded by additional information. Reading or replaying the story in its archived form does not constitute a republication of the story.
Sam Penrod ReportingAn 83-year-old man is alive and well. But he spent Saturday night alone in the high mountains of Sanpete County after he became lost while elk hunting.
The hunter, Al Riggs, spent Saturday night and all day Sunday in single-digit temperatures before a search helicopter spotted him near Skyline Drive. He says a small book of matches may have saved his life.
Riggs was in the hospital Sunday night, but it was a much better place than the mountains where he spent Saturday night lost in a blizzard, with an orange hunting coat to keep him warm, and no food.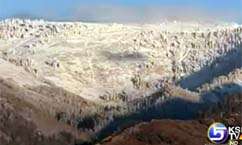 "I got weak," he said. "I hadn't eaten since Friday afternoon and I was kind of weak, so I couldn't walk back very easy."
Sunday evening he was spotted by the Highway Patrol helicopter.
"I was so glad to see them because I was about to build a fire again tonight, and I was so tired because [I had] no food," he said.
Riggs became separated from his hunting party late Saturday morning. There were blizzard-like conditions at the location in the mountains of Sanpete County, at an elevation of 10,000 feet.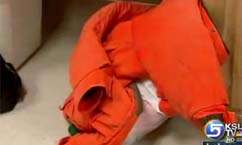 Search and rescue personnel started looking for him Saturday afternoon, but the weather was so bad they had to call off the search.
Sgt. Greg Peterson of the Sanpete County Sheriff's Office explained, "It started getting really stormy, turned into white-out conditions, so they had to call off the search for the safety of the search and rescue [crew]. Then we resumed the search this morning."
Riggs told KSL he was able to start a fire Saturday night and burned pine branches. He believes that helped him survive the night. He had just two matches left. Sunday night he thanked the searchers for finding him when they did.
"Thanks so very much," he said. "I didn't know they were there until today, until I saw the helicopter. So I went out into a meadow and waved to them, and boy was I glad to see them."
Al Riggs is still being evaluated by doctors at the Sanpete Valley Hospital in Mt. Pleasant. He is expected to be OK. Even though he wants to return hunting, his family says he is going home.
×
Most recent Utah stories