Estimated read time: 2-3 minutes
This archived news story is available only for your personal, non-commercial use. Information in the story may be outdated or superseded by additional information. Reading or replaying the story in its archived form does not constitute a republication of the story.
Carole Mikita Reporting Lots of anticipation is coming from Latter-day Saints as they approach the opening of this weekend's General Conference. Most expect President Gordon B. Hinckley to name a new counselor.
The death of President James E. Faust in August left a vacancy in the First Presidency of The Church of Jesus Christ of Latter-day Saints. As the church's leader, President Hinckley may choose any adult male Latter-day Saint in good standing in the faith as his counselor, but most likely that choice will be an existing church leader.
The new counselor will likely come from the Quorum of the Twelve Apostles, the highest decision-making group under the First Presidency. With seniority and years of experience either President Boyd K. Packer or Elder L. Tom Perry could become a counselor. Since President Faust was first an attorney by profession, President Hinckley could look to the legal mind of Elder Dallin H. Oaks.
Oaks was also a university president, so it could be others with education leadership experience like Elder Jeffrey R. Holland, Elder Henry B. Eyring or Elder David A. Bednar. Perhaps Elder M. Russell Ballard who has become an effective leader with both community and interfaith groups could be chosen.
"He's gonna obviously look for somebody that he feels can carry this burden because it's gonna be a significant burden to fill the place of a man like President Faust," BYU religion professor Richard Holtzapfel said. "People do look for people that they like, and so it wouldn't surprise me if it was someone he's had vast experience with who he feels could really help out."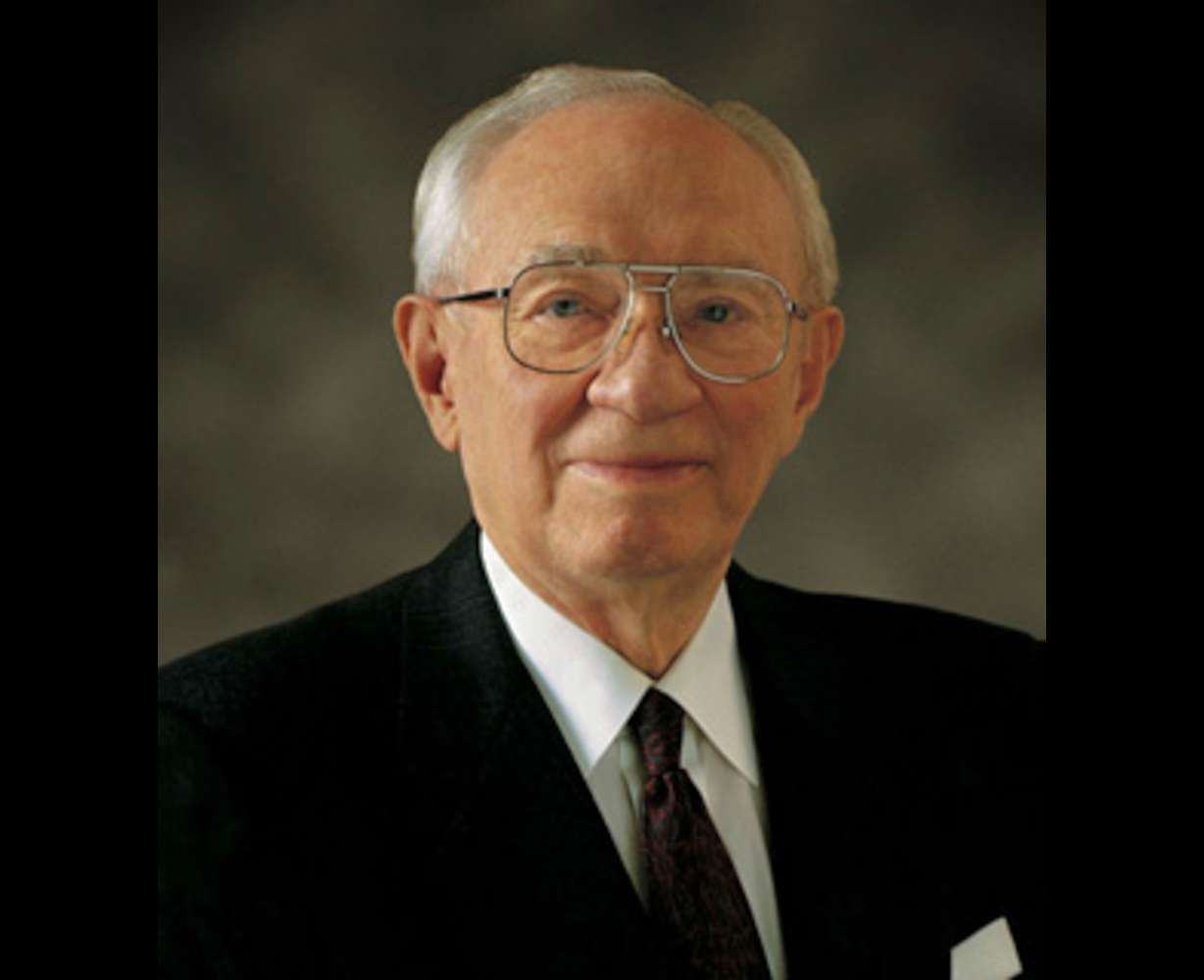 Any of those choices would leave a vacancy in the Quorum. Members of the Presidency or Quorum of the Seventy are likely choices to fill that vacancy. Former BYU President, Elder Merrill J. Bateman and current BYU president Cecil O. Samuelson and church historian Marlin K. Jensen are all well-known and potential choices.
President Hinckley could also look to church leaders from other countries around the world. There are hundreds of men serving in leadership positions in Central and South America and Asia.
President Hinckley might also choose more than one counselor. There is no limit to the number of counselors that can be in the First Presidency, and he served in such a position himself before becoming President.
The 177th Semi-Annual General Conference sessions will originate in the Conference Center and go by satellite to Latter-day Saint meetinghouses throughout the world. Here in Salt Lake City, overflow crowds will watch in the Salt Lake Tabernacle and the Assembly Hall.
Viewers can watch sessions of General Conference on KSL-TV Channel 5 Saturday and Sunday at 10 a.m. and 2 p.m. You can also find it at those times on KSL Newsradio, and ksl.com, and in American Sign Language on Comcast 105 and digital 5.3.
×
Related links
Most recent Utah stories