Estimated read time: 2-3 minutes
This archived news story is available only for your personal, non-commercial use. Information in the story may be outdated or superseded by additional information. Reading or replaying the story in its archived form does not constitute a republication of the story.
SANTAQUIN — A Utah teenager says it was the color of his skin that turned his bus ride into a brawl, and now he's afraid to ride again.
"He kept following us. He kept calling me 'Chocolate' and the 'N'-word. I told him to stop, but he kept following us," says Jordon Henson.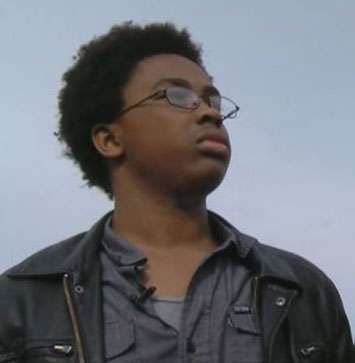 The 13-year-old says the incident happened on Jan. 17, when he told the kid to sit down so the bus driver could leave. Jordon says that's when the racial name calling started. Jordon got off the bus at his stop and the teenager followed him.
"I turned around and he's like, 'You want to fight me, Chocolate?' So I took off my backpack, and then he started pounding me," Jordon said. He says he told the teen he didn't want to fight him.
"I went down, and he kneed me in the face," he continued, "and I went over and leaned on the fence, and he came up and punched me in the face and knocked me down."
At first, Jordon's mother, Brenda, thought her son just got into a normal school yard fight — until she saw Facebook posts where the teen made graphic remarks about killing black people.
"I was told by an official that he will beat up a child for less than saying 'sit down," Brenda Henson said. "It doesn't take 'sit down' for him to beat a child up."
Santaquin Police Detective Stan Eggen says the 15-year-old could face charges of disorderly conduct and assault. He also says police have received witness statements, some saying the name calling between the boys was mutual, though Jordon says he didn't use any racial slurs.
---
I was told by an official that he will beat up a child for less than saying 'sit down.'
–Brenda Henson, Jordon's mother
---
"It has become somewhat complicated, and I don't know what their final decision will be," Eggen said.
Meanwhile, the Nebo School District is also investigating the case. "There has been action taken. We do take it very seriously," said district spokeswoman Lana Hiskey.
The Utah County Attorney's Office says the matter has been referred to the juvenile court system.
×