Estimated read time: 2-3 minutes
This archived news story is available only for your personal, non-commercial use. Information in the story may be outdated or superseded by additional information. Reading or replaying the story in its archived form does not constitute a republication of the story.
Sandra Yi ReportingThe man who plowed his car into a Magna family, killing a little boy, made a tearful apology to the victims. He addressed the family during a parole hearing.
Tory Lee Jacques has spent the past three years in prison for automobile homicide and DUI.
He shook his leg during the entire hearing, and he cried as he listened to the words of his victims. Jacques was also emotional as he expressed remorse for taking a young life. "I'd give my life for Darius' life back in a heartbeat. I'd give my life for his."
Today, he told the hearing officer he doesn't deserve any sympathy. He said, "I deserve to do time for the crime I committed. There's no amount of time, no amount of money, no amount of pain and suffering that will ever pay back the Smith family from what I took from them."
Jacques had a blood alcohol level of .11 and admitted to taking drugs and pain pills before the crash, which happened in October, 2003.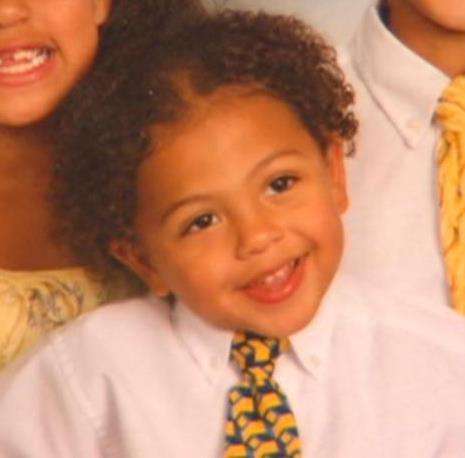 Jacques said he was angry when he got behind the wheel. As he drove recklessly through a Magna neighborhood, he plowed his car into a man and his three children, who were walking to a McDonald's. Six-year-old Darius "Buddha" Smith died.
Jacques was sentenced to serve up to 25 years in prison. Today, the victims addressed Jacques saying their lives were forever changed.
They want Jacques to spend the rest of his life in prison. Desi Smith said, "It's a very sad and pitiful thing that this man is already up for parole for killing my little brother cause when you killed him, you didn't just kill a little brother, you took a best friend. And even though I'm still alive, there's still a part of me that will be dead. Every morning I wake up and think, 'Where's Buddha?' Then I remember that you took him away from me, Tory."
"If you let him out, he's going to go and do this to somebody else," said Earl Smith, Darius' father.
Darius' Mother, Liza Smith, said, "His family has rights to come and visit him. We have to go to the cemetery and have birthday parties and Thanksgiving; for reasons like this, I wish we lived in a time where it was eye for an eye or life for a life, but we don't. We have to rely on the justice system."
Jacques' family was also at the hearing. Many of them cried when they saw him.
As he was being escorted out of the room, Jacques yelled that he loved them, and thanked them for coming.
The parole board will now review the case and make a decision in the next month.
×
Related links
Most recent Utah stories