Estimated read time: 5-6 minutes
This archived news story is available only for your personal, non-commercial use. Information in the story may be outdated or superseded by additional information. Reading or replaying the story in its archived form does not constitute a republication of the story.
VERNAL — For almost a month, Shonna Luck believed her husband was missing.
She worried.
She made phone calls.
She met with a police detective to review surveillance video.
"We never imagined that he was in a morgue somewhere for 27 days and nobody even tried to notify us," Luck said Monday.
Mark Mussack had boarded a Greyhound bus in Vernal on New Year's Eve. He was supposed to arrive in Tempe, Ariz., the following day, after transferring to one bus in Denver and another in Albuquerque.
He never made it.
Instead, he was found dead on the Denver bus when it reached the end of its route in El Paso, Texas, on New Year's Day.
Yet despite the fact that investigators in El Paso knew who Mussack was, none of his relatives were told that he had died and his body had been lying in a Texas morgue until Friday — nearly one month after his death.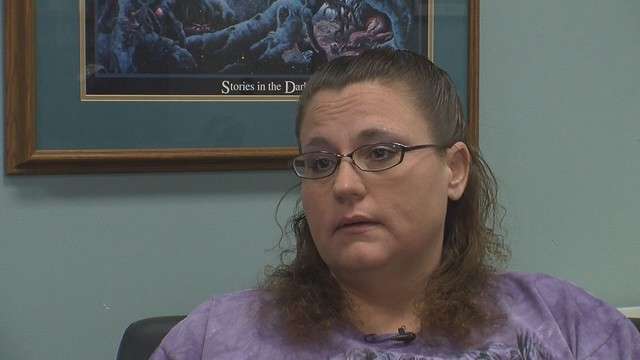 "They said that the body should not be viewed," Luck said. "That it had not been enbalmed. That after 27 days, it's decomposed enough that no viewing could be done (of) the body."
Mussack's remains will be cremated by a funeral home in Texas and sent to Luck.
"We would have liked to see him one last time," she said. "There's no closure for us."
Luck went to the Vernal Police Department on Jan. 4 to report that Mussack hadn't arrived at his home in Tempe, hadn't gone to work and hadn't made contact with any family members, including his ailing mother. Police opened a missing persons investigation and began trying to find him.
"It's like he dropped off the face of the earth," Vernal Police Sgt. Vance Norton told the Deseret News on Jan. 11.
By then, Norton had spent seven days searching through the missing man's cellphone and bank records, talking to bus company officials and drivers, and reviewing surveillance video from the bus terminal in Denver — video that showed Mussack switching buses as he had planned.
Of course, Mussack hadn't dropped off the face of the earth. His body had been lying in the morgue at the El Paso County Medical Examiner's Office for 10 days at that point.
Cause of death? A massive heart attack.
---
If I was a bus driver, and I found a dead body on my bus, I'm sorry, but I would remember it the rest of my life and they failed to mention that to a police officer that was doing a missing persons investigation.
–Shonna Luck
---
Officials in El Paso acknowledged Friday that they knew who Mussack was shortly after fellow passengers found his body on the row of seats he alone had occupied since boarding the bus in Denver. Mussack had identification on him.
But a records check run through the National Crime Information Center database — which among other things serves as a clearinghouse for information on missing persons — turned up nothing, El Paso police detective Mike Baranyay said.
That's because Mussack, 41, wasn't listed as a missing person at the time. That wouldn't happen for three more days.
The Deseret News and KSL first published stories about the missing man and the Vernal investigation on its websites Jan. 11. Other media websites, including a Phoenix TV station, also published stories and they appear in a Google search of his name. Someone had even created a Facebook page on Jan. 11 called "Help Find Mark Mussack — Missing from Tempe, Arizona."
Annabel Salazar, chief investigator for the medical examiner's office in El Paso, said the office relies on police to identify and notify next-of-kin when someone dies.
"We have no access to a national database," Salazar said Friday. "We were also just told today that next-of-kin had been notified."
Norton, the Vernal police sergeant who spent nearly a month on the case, said El Paso police ultimately found something in Mussack's belongings that led them to contact the missing man's boss.
Norton called the situation "totally frustrating." He had called Mussack's cellphone repeatedly in the days after opening the case and even added minutes to the phone when they ran low. He also worked with police in Denver and Colorado Springs seeking leads in the case, and had been in regular contact with the two bus companies involved.
"I spoke to both of the bus drivers, and they never said anything" about someone dying on the bus, he said.
"I don't understand it," Luck said. "If I was a bus driver, and I found a dead body on my bus, I'm sorry, but I would remember it the rest of my life and they failed to mention that to a police officer that was doing a missing persons investigation."
She added that, in addition to having her husband's wallet and his identification, the El Paso detective responsible for the case also had Mussack's cell phone.
"He could have charged up his cell phone and gotten any of us from his cell phone," Luck said.
Mussack suffered from severe sleep apnea and was a smoker, his wife said. His family is relieved to finally know where he is, according to Luck. But they've also been devastated by his death, which has hit his son, Aidan, the hardest.
"He's going from tears to bottling it to anger," Luck said. "He's having a very hard time with it."
Luck hasn't decided yet whether she'll take legal action against the El Paso Police Department.
"We need some questions answered," she said, "and somebody needs to be held accountable."
El Paso police spokesman Javier Sambrano said Monday that the department is investigating the handling of Mussack's case.
"We ultimately realize that someone having to wait 27 days to find out that something happened to their loved one is unacceptable," Sambrano said. "It is definitely something we're looking into."
Email:gliesik@ksl.com
×
Photos
Related links
Related stories
Most recent Utah stories