Estimated read time: 8-9 minutes
This archived news story is available only for your personal, non-commercial use. Information in the story may be outdated or superseded by additional information. Reading or replaying the story in its archived form does not constitute a republication of the story.
ROY — Joshua Hoggan's Twitter feed is rife with references to flying. The 16-year-old plays a video game called Ace Combat: Assault Horizon.
The behavior sounded like that of a typical teenager until the boy was arrested Wednesday for investigation of conspiracy to commit mass destruction along with Dallin Morgan, 18.
The alleged plot
The boys, both seniors at Roy High School, made very elaborate plans to set off explosives and kill people during an upcoming assembly at the school, Roy police said.
Investigators weren't sure when the duo planned to detonate the explosives or what their motive may have been. But it does not appear the students were focusing on any specific people, said Roy police spokeswoman Anna Bond.
"The plan was to use an explosive device during a school assembly, which targets a lot of people," she said.
In text messages Hoggan sent, the teenager warned one friend, "If I tell you one day not to go to school, make damn sure you and (name redacted) are not there," according to a police affidavit filed Thursday in 2nd District Court.
"Dallin is on on it," another text message said. "He wants revenge on the world, too."
In another text, Hoggan allegedly wrote: "I've just been kinda planning my get back at the world thing and I figured if you had anyone you wanted revenge on, I could see if I have anything planned."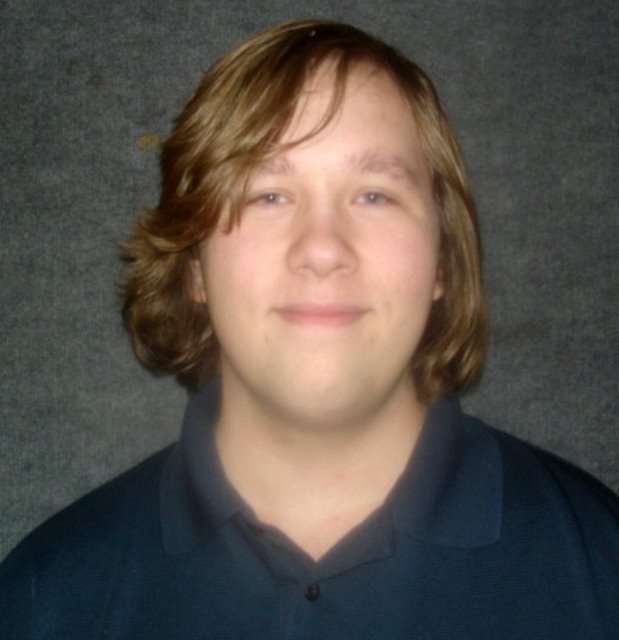 Hoggan also told Roy police officer Tyler Tomlinson, who works as a resource officer at Roy High School, that he was fascinated with the 1999 Columbine High School shooting and had even gone to Denver to interview the school's principal about it. Tomlinson confirmed that Hoggan arrived at the Colorado high school on Dec. 12, 2011, for the interview, the affidavit states.
"Joshua told me he was offended that he was compared to the Columbine killers," the affidavit states. "Joshua was offended by the fact that those killers only completed 1 percent of their plan and he was much more intelligent than that.
"Joshua explained to me that he could complete his plan due to how intelligent he is."
Morgan also "admitted to being part of the plan," Tomlinson wrote.
Police believe the pair had developed an elaborate plan to attack the school and escape afterward.
"They had absolute knowledge of the school's security system and layout," Bond said.
School administrators also found a map of the school that outlined in ink where the school's cameras are and the blind spots of the cameras.
"The mapping was an attempt to identify where all of the security systems for the school were, how they function, what they might or might not see," said Roy Police Chief Greg Whinham.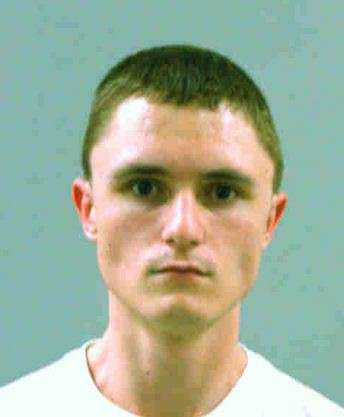 Hoggan and Morgan had also purchased an advanced flight-simulator program and "logged hundreds of hours" on it, according to Bond. Investigators uncovered evidence that the two were learning to fly because they intended to steal a plane from the Ogden Hinckley Airport after the attack and "fly to a country that they couldn't be extradited from."
"We ain't gonna crash it, we're just gonna kill and fly our way to a country that won't send us back to the U.S.," Hoggan allegedly wrote in another text.
Hoggan conveyed in text messages that it was "life" and a "huge ass backstory that makes me hate people" that prompted the planning, according to the affidavit.
"Another reason is that I just don't care," read another text message. "I'm pretty much a lying, cheating manipulator with everyone except seven people. Everyone else is just a piece."
The police search
Roy police executed search warrants — two on Morgan and Hoggan's homes, and two on cars connected to the pair. No explosive devices were located, Bond said.
"But we definitely have reason to believe that they built (explosive devices) in the past," Bond said.
Morgan told police Hoggan had previously made a pipe bomb using gun powder and rocket fuel. "Dallin told me that Joshua bragged about using a bomb to blow up a mail box and having three handguns in his house," Tomlinson's affidavit states. "Joshua claimed that he did not have the guns but Dallin was the source of the guns because he is 18 and can purchase a gun."
---
I've been privileged to have many lost souls flock to me, but I've been damned with the curse of not having a solid foundation of my own.
–tweet from Joshua Hoggan
---
FBI forensic computer technicians were examining computers taken during the searches.
Local and federal agents, dogs and bomb technicians also searched Roy High School, but no explosives were found.
"We had a lot of resources and we spent probably two and a half hours looking at every potential nook and cranny we could find," Whinham said. "There was nothing (found) in the school that was in any fashion harmful."
Morgan was booked into the Weber County Jail for conspiracy to commit mass destruction. Hoggan was taken to the Weber Valley Detention Center for investigation of the same crime.
Police began investigating the case Wednesday after receiving a tip from a "heroic" student who notified school administrators about the threatening text messages, Bond said.
The chief said an administrator called police and the two students were in custody in less than an hour.
"They possibly saved a lot of lives," Bond said, noting that it's still unclear how viable that alleged attack plan was.
Reaction from school officials, classmates
Weber County School District spokesman Nate Taggart also had high praise for the student and for teachers and administrators who were able to aid the student.
"We commend the student who first reported their concerns and hope that any student who finds themselves in that situation would do the same thing," Taggart said, adding that the student didn't provide any names, but enough information to led police and administrators to Morgan and Hoggan.
The school district has never before encountered a threat as serious and detailed as this one, he said. Nothing about Hoggan or Morgan in the past indicated anything unusual or extreme.
"We'll of course be diligently following what is taking place with theses individuals and continuing to prepare ourselves for anything that might happen in the future," Taggart said.
Hoggan, whose Twitter handle is Heil_Hoggan, tweeted about the military, video games and various other thoughts and observations.
"You need to go into ordinance for the military ... that way you can blow (expletive removed) up," he wrote on Oct. 12.
"I've been privileged to have many lost souls flock to me, but I've been damned with the curse of not having a solid foundation of my own," a Sept. 20 message said.
Alex Gregory, 17, a senior at the school, said he lives in the same neighborhood as Hoggan and returned home from a trip to Subway Wednesday night to a number of police cars in front of Hoggan's house.
"As time went on, more cops showed up in unmarked cars. There were dogs all over the place," Gregory said. "As the night was almost over, (police were) carrying a couple of boxes out of his house."
The teenager said he didn't suspect then that the police activity had anything to do with Hoggan. It wasn't until an officer speaking in a law enforcement class mentioned a bomb threat at the school that Gregory pieced it all together.
"When I heard the news, I was shocked because they didn't seem like those kinds of kids," Gregory said of Hoggan and Morgan. "Josh — he kind of hangs out with more of the preppy crew. He was really smart. I would expect him to be the next Albert Einstein, not a bomber."
He said he had an auto shop class with Morgan, but didn't know him as well.
"Dallin ... was a little bit more to himself — very independent more of a quiet kid," Gregory said. "It didn't seem like he really had any close friends, so Dallin would be ... I would see that coming out of Dallin more than Josh."
Bailey Gerhardt, 16, said she thought Hoggan was the kind of person who cares for others, but changed her mind months ago when he refused to take her and her friend home after a trip to a haunted house. They felt they were held against their will.
"It was very scary," she said. "Me and her were terrified. He says it was supposed to be a joke, but (I) didn't perceive it to a be a joke."
Later, she said he started talking about a trip to Denver he took to learn more about the shooting at Columbine. The more she got to know him, the more she said she felt that while he was very smart, he was "not normal."
"I'm not really surprised, it's more of, like, shocking that he got caught because he's not one of the types of people that would get caught, because he's like a mastermind," Gerhardt said.
Amanda Nunn, 16, who said she is an ex-girlfriend of Hoggan, said she never saw any violent tendencies in him. "He was really smart, really nice. He was very trustworthy," she said. "He was a really good kid. That's why I'm shocked that it was him and Dallin that were doing it."
Still, she said this incident has her worried.
"I'm scared, mainly because I knew Josh personally and it was a shock to me when I found out" about the alleged plot, Nunn said. "I'm just scared that after everything happens, he might come find me about it and it just worries me."
Gregory said the school's next assembly was scheduled for Friday, a "Mr. Royal" competition stemming from an upcoming dance. Hoggan, he said, would have been part of the tech crew placing microphones and filming.
Written with contributions from Geoff Liesik, Peter Samore, Hunter Schwarz and Mike Anderson.
Email:emorgan@ksl.com, Email:gliesik@ksl.com
×
Related links
Most recent Utah stories