This archived news story is available only for your personal, non-commercial use. Information in the story may be outdated or superseded by additional information. Reading or replaying the story in its archived form does not constitute a republication of the story.
PUYALLUP, Wash. — While Susan Cox Powell's parents are under a court mandated gag order and can't speak with the media, Susan's sister is not.
Denise Cox said Thursday she's glad her nephews are safe, and she can't wait until Josh Powell is charged for what she believes he did to her sister.
"We don't miss that chance to remind them of their mom, because they were 2 and 4 when she went missing and I don't want them to forget her," Denise said, describing the time she spends with Susan's two young sons.
Denise also wears a necklace with a wolf on it every day around her neck. It's a daily reminder that her little sister is still missing.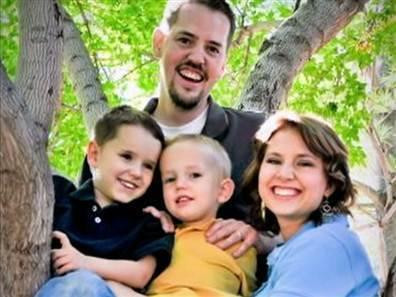 Susan's two young sons are currently in the care of the women's parents, Chuck and Judy Cox. Their father, Josh Powell, lost custody last year after his father, Steven Powell, whom he was living with, was arrested on charges of voyeurism and child porn.
Denise believes Josh was also involved. "I know he's not innocent in this," she said. "I know he knew all that."
Josh has been fighting to regain custody of his boys. A custody review hearing was scheduled for Thursday to see if he had met all of the judge's demands. But a massive storm crippled western Washington state and cancelled court.
Denise says the boys are exactly where they belong. "They're doing so well with my parents, and it's nice because I can actually see them whenever I want," she said. "And for those two years, he kept them from us. It hurt."
Denise says her sister and Josh had had marital problems for years before she vanished — that Josh was manipulative and physically violent toward Susan.
"(Susan) called me crying and said that he had pushed her and she was scared," Denise recalled. She says she told Susan to "take the boys, go somewhere and I'll come get you, and she didn't. She wouldn't do it."
Denise believes Josh is responsible for her sister's disappearance.
"Quit being a little girl," she said. "Fess up to what you did to my sister and turn yourself in and help us out. Let us have some closure."
×
Related Stories