Estimated read time: 2-3 minutes
This archived news story is available only for your personal, non-commercial use. Information in the story may be outdated or superseded by additional information. Reading or replaying the story in its archived form does not constitute a republication of the story.
SALT LAKE CITY -- With more than 30,000 new products introduced each year, many parents struggle to keep up with new trends and the hot items available.
Consumer educator Teresa Hunsaker suggested a few categories for parents to keep their eyes on, which include ethnic foods, customized snacking and touchless cleaning.
"One trend to watch for is in ethnic foods, especially as it relates to breakfasts and lunches," Hunsaker said. "But one that is coming up right now in the breakfast food industry for the Latino population is the Dulce de Leche Cheerios. And I'm excited about that -- it's got a caramel flavor to it."
Looking to add a spin on homemade popcorn, Hunsaker said there is a new product to help consumers customize their popcorn experience, with items like butter and cheese.
"Orville Redenbacher is taking all of the work out for us as consumers -- we don't have to think of a thing," Hunsaker said. "It's with your box. With Orville, the season packet is in there. There is salt and vinegar, spicy nacho, other flavors brand new with the seasoning packet right there."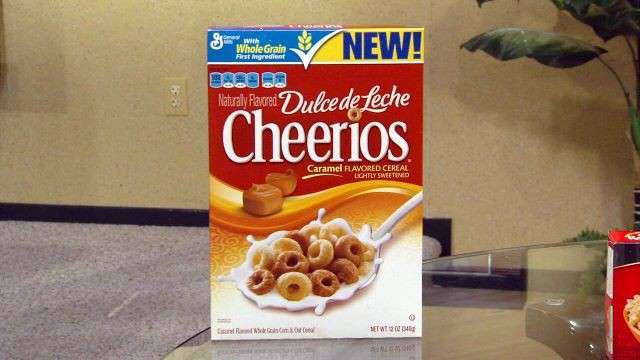 Looking at new products to clean the house, Hunsaker said there are hundreds of products or improved versions of essentially the same product. However, Tide is doing something to separate their products from others.
"One thing new with Tide are these little pods that are whiteners, brighteners and stain removers -- all in one little extra packet," Hunsaker said. "It dissolves instantly in the water like your dishwasher detergent packets do."
Although new trends are hard to keep up with, Hunsaker said it is fun to see new options available to consumers. However, with most of the described products, the consumer is likely to pay a higher price, with limited availability, especially as different brands test the appeal of new products.
×
Photos
Related links