Estimated read time: 2-3 minutes
This archived news story is available only for your personal, non-commercial use. Information in the story may be outdated or superseded by additional information. Reading or replaying the story in its archived form does not constitute a republication of the story.
MURRAY -- Jeff Smallhorn is calling on UPS to change its business practices after he says a botched delivery turned into a case of attempted theft.
The problem began when his mother went to her local UPS Store in Bozeman, Mont. last month to ship the family's Christmas gifts. The box never arrived.
"Since UPS said they delivered it, we thought it was all part of the package scheme where they were coming up and stealing the packages and beating feet," Smallhorn said.
Sure enough, the tracking number shows the package was left at his front door on Dec. 14 at 12:46 p.m.
But after asking more questions and requesting a trace on the shipment, Smallhorn says the family got a different answer from the company.
"Finally, after pushing, UPS admitted that they delivered it to totally the wrong city," he said.
Smallhorn said his mother was disappointed to learn the package had been lost considering she had spent hours making an afghan for her granddaughter.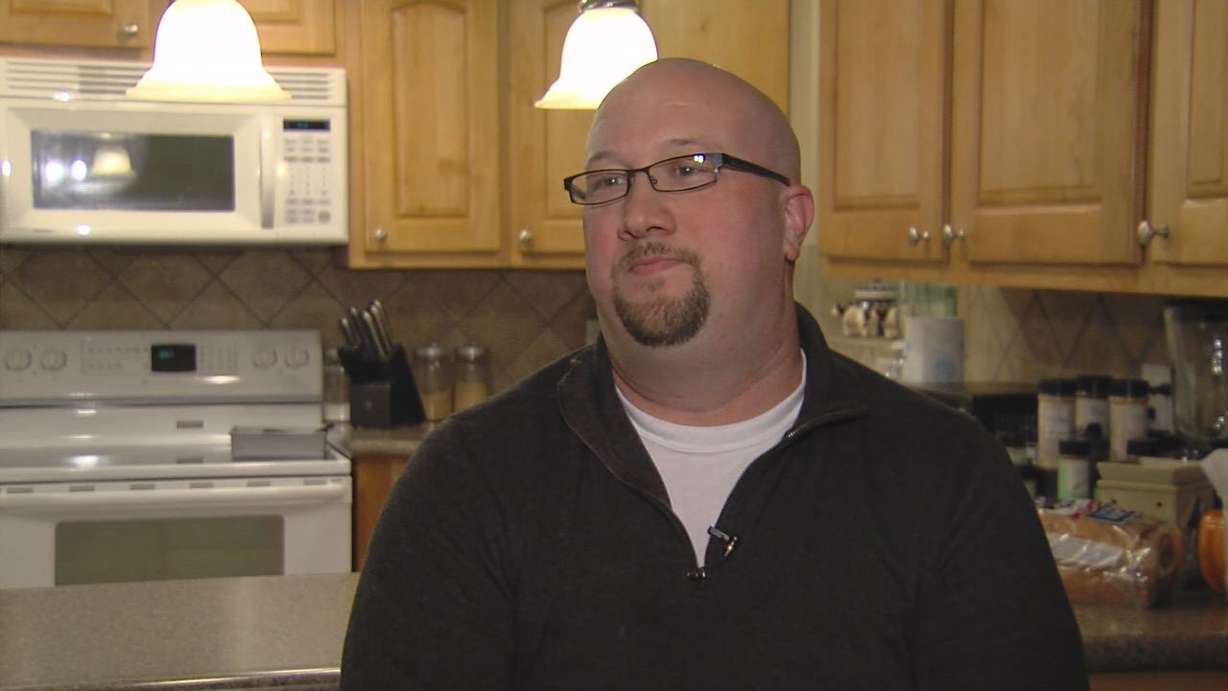 He was concerned because there were also checks written on his mother's bank account included in the contents, which if lost would leave her vulnerable to theft.
"At first she wasn't going to put out the money to cancel the checks but UPS told her to go ahead and do it," he said. "They have their free insurance up to $100. So they said, 'Go ahead and cancel it and give us the receipt and we'll refund that amount.' We thought that would be the end of it."
Unfortunately, Smallhorn says the saga of the missing box escalated.
"On Thursday, my mom called me and said there was a fraudulent charge on their account. Apparently, they got one of the checks and used the routing and account number and tried to purchase something with it," he said.
How to protect yourself
Request a signature upon delivery.
Have the package delivered to a UPS store, a trusted neighbor or friend.
Smallhorn's mother is now in the process of changing all of her bank account information.
UPS spokesperson Karen Cole says the company delivers 15 million packages worldwide everyday and, sometimes, mix-ups can happen. Cole says there are actions its customers can take to protect their shipments.
"Request a signature upon delivery." Adding that extra step would help in ensuring someone was present to accept the package, she said.
"Or if you can't be home, ask a neighbor you trust, or you can pick it up at your local UPS Store," Cole said.
Though upset with the hassle this has caused his family, Smallhorn admits there probably isn't much the company can do. But at least he'd like to warn people what can happen if things go wrong.
"It's someone higher up in the food chain (at UPS) that we would never get to talk to or see that's got to look into this and their practices. Who knows if that will ever happen?" he said.
×
Related links
Related stories
Most recent Utah stories