Estimated read time: 2-3 minutes
This archived news story is available only for your personal, non-commercial use. Information in the story may be outdated or superseded by additional information. Reading or replaying the story in its archived form does not constitute a republication of the story.
Ed Yeates ReportingAfter months of construction, University of Utah AirMed is back home on a brand new helipad.
AirMed is now recognized as the International Flight Program of the year. The special award singles out the university's air ambulance service, and on a special day when the choppers can now land on one of the finest helipad structures in the country.
The completion of the four-story addition to the helipad parking structure marks the end of Phase II of the Eccles Critical Care Pavilion's $130 million expansion project.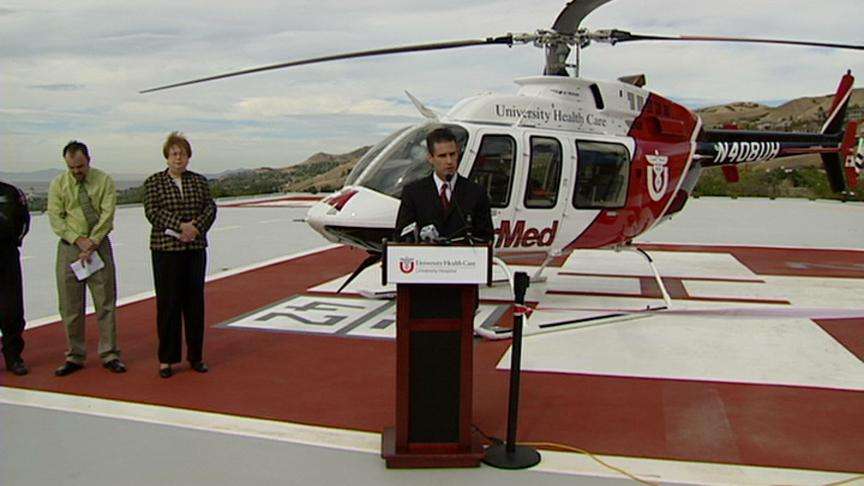 CEO of University Hospitals and Clinics, David Entwistle, said, "You guys have set the bar pretty high with winning the International Flight Program of the Year, so I'm really looking forward to what you'll do next."
The choppers will land and sit not far from plaques honoring four members of the AirMed team who died while trying to save someone else's life over the past two decades. In fact two of those patients helped cut the ribbon today.
Vaughn Kinder and his wife, Jennifer, were plucked from their crashed plane in 2003 by the AirMed team that literally jumped from the chopper to cut Mrs. Kinder from the plane. Jennifer said, "It literally was a miracle that we are here today, and they are the miracle to have performed that incredible feat to pluck us off the mountainside. Vaughn said, "When I heard the helicopters coming, and I knew they were going to save my life, that's all I really cared about."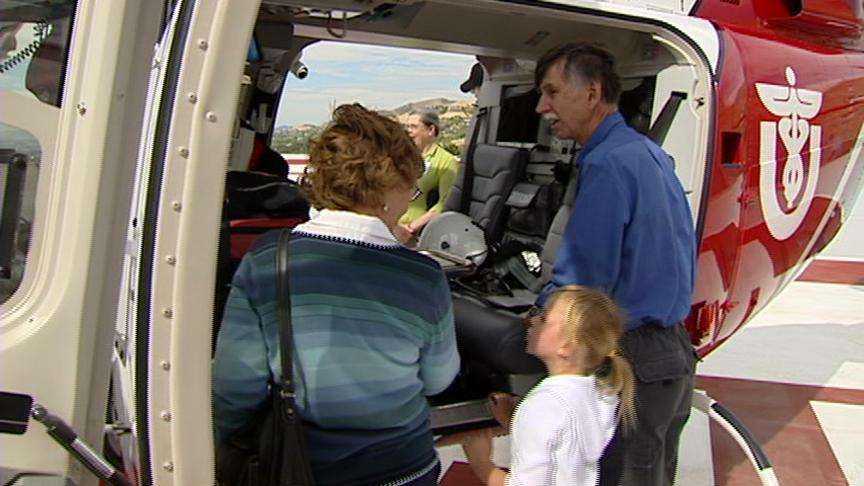 AirMed's teams fly more than 2,500 missions per year. The fleet of four helicopters and two fixed-wing aircraft cover a five-state region -- the largest geographical region of any hospital based program in the country.
For the past year, AirMed has been operating from a temporary landing site about 1/2 mile from University Hospital.
×
Most recent Utah stories