Estimated read time: 2-3 minutes
This archived news story is available only for your personal, non-commercial use. Information in the story may be outdated or superseded by additional information. Reading or replaying the story in its archived form does not constitute a republication of the story.
Paul Nelson and AP Reporting Corrections officials say they found several security problems in the Daggett County Jail.
"There was a broken lock on one of the doors. There were TV cameras that weren't working," explained Utah Department of Corrections spokesman Jack Ford.
Ford says they were concerned more inmates could escape from the jail unless they make changes to the facility. Until then, all state offenders inside are on lockdown.
"They're not allowed to go into the yard. They're not allowed to go anywhere. They're staying in the housing units and cell blocks," Ford said.
Ford says they're inspecting all 21 of the county jails for security flaws over the next 30 days, starting with Daggett.
Meanwhile, Daggett County Sheriff Rick Ellsworth detailed for the first time today the circumstances of Sunday's escape.
He also confirmed the deputy in charge of Sunday's shift resigned. The deputy's name was not released.
The sheriff says interviews with dozens of others at the county jail revealed the two men planned the escape with precision.
The state inmates waited to slip out of an interior courtyard through a door with a cluster of lesser county offenders on their way to an adjoining garden.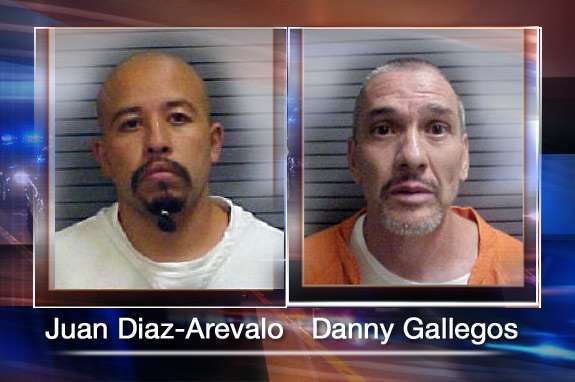 From there, they scaled a 12-foot-high fence topped with razor wire and made it to the top of a roof, where they jumped to freedom.
Sheriff Ellsworth also disclosed the men couldn't be found holed up at a house in Evanston, Wyoming -- the lead that authorities had described as promising yesterday.
Authorities set up roadblocks earlier this week, based on a tip that the killers were seen trying to hitch a ride. But it turned out the Vernal man who supplied that tip was lying.
The hunt still is on for Danny Martin Gallegos and Juan Carlos Diaz-Arevalo. They were state inmates sent to the Daggett County jail because the prison was too crowded.
×
Related links
Most recent Utah stories