Estimated read time: 3-4 minutes
This archived news story is available only for your personal, non-commercial use. Information in the story may be outdated or superseded by additional information. Reading or replaying the story in its archived form does not constitute a republication of the story.
SANDY — Terri Judd says in the days leading up to Christmas 2011 she was held hostage by her then-boyfriend. It all came to an end when she was able to sneak into a closet with her laptop and send out a frantic plea for help on Facebook.
That message sent her Facebook friends scrambling to find out where she lived so they could send help. Judd now says her one regret is she didn't post her address too, though it took less than 40 minutes for friends to find it.
The friends gave the address to the Sandy police, who quickly came knocking on Judd's door. Bruised and bloodied, she says the officer took one look at her and knew she was in trouble.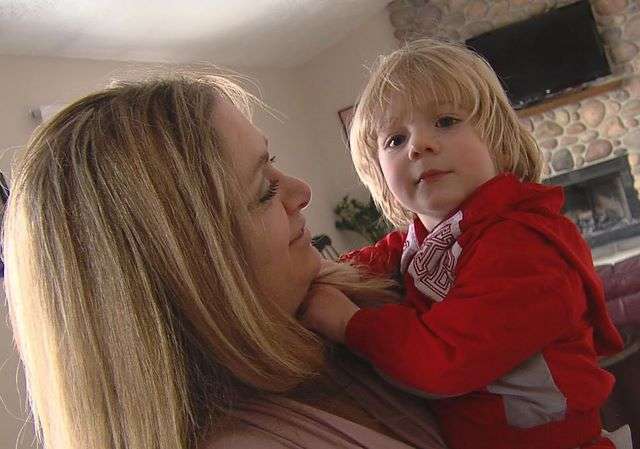 "I got to the point that if I got hit in the head one more time, I was dead," Judd said. "That mother in me turned and realized I might not wake up, and who's going to take care of my kids?"
Judd, who has an 18-month-old son and a 24-year-old disabled son who requires around-the-clock care, used her laptop to send out the message because her boyfriend, Troy Critchfield, had taken away all the cell phones.
"I just went for Facebook because everyone is always on Facebook, it's on their phones," she said. "It was Christmas Eve, and I didn't use email because I figured no one would be checking their email for a few days."
Judd says she is lucky Critchfield did not see her post.
"It could have been stupid. It could have been the end of everything. I just knew I had to do it. I had to do it for me and my kids," she said.
Critchfield was arrested and now faces 10 felony charges. He is currently in the Salt Lake County jail on $1 million bond.
---
I'm standing up and saying I can't do this. I remember that click in me and saying, 'I'm not going to live this way for the rest of my life. I will not live this way.'
–Terri Judd
---
The couple has had a stormy four-year history. Critchfield was arrested one year ago by a Salt Lake City SWAT team in a similar incident involving Judd.
"You feel like you do because they tell you it's your fault. They tell you, everything that happens, every reason they have for being mad is your fault," Judd said. "When you've been controlled for so long, you forget how to function without that control."
Judd says she is resolved to not go back and that she has ended the relationship for good.
"I'm standing up and saying I can't do this. I remember that click in me and saying, 'I'm not going to live this way for the rest of my life. I will not live this way,'" she said.
Since her story has gone viral, Judd feels she now has a strong voice with which to help other women in her position.
"Nobody can understand a battered woman like a battered woman," she said. "Nobody has to explain or ask, 'Do you get it?' There's just an understanding. I would like to reach out and help other women. Right now I realize I have a voice and I can help."
She encourages battered women to make an escape plan, to find the strength from within to leave, and do it for themselves and their children.
"It doesn't matter if you're educated or on state-funded help, it's the same story with me as it is with you," she said. "Nobody can make you ready to leave the situation until you're ready or die."
"We're all human beings and we all deserve love and respect," Judd added. "You forget how to do that when you're battered."
×
Related stories
Most recent Utah stories