Estimated read time: 3-4 minutes
This archived news story is available only for your personal, non-commercial use. Information in the story may be outdated or superseded by additional information. Reading or replaying the story in its archived form does not constitute a republication of the story.
Sam Penrod ReportingPresidential candidate Mitt Romney was back in Utah today, once again to raise money.
He was here for the Rally for Romney, and today his supporters are inside the Salt Palace making phone calls to friends and family to raise money for Romney's campaign.
If you know someone who is a supporter of republican hopeful Mitt Romney, there is a good chance your phone will be ringing today.
Volunteers are making phone calls, and each Romney supporter is expected to bring in at least $1,000 for the campaign.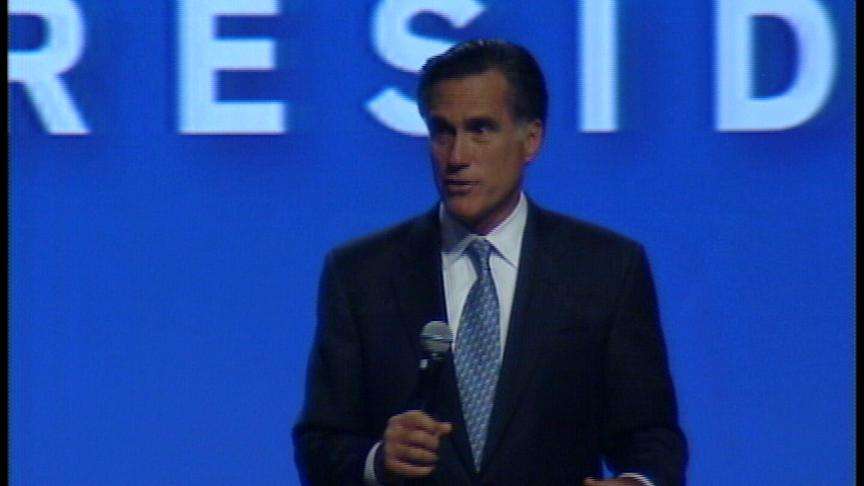 Romney addressed volunteers about the problems confronting America. He said we face jihadists, a rising Asian economy and many crises here at home, including health care and immigration.
"I know the American people are up to any challenge we face. Americans will rise to the occasion," Romney said. "I have American values and whatever you call them throughout the world, the values that make us the hope of the world are values I believe in very deeply: faith and family, a recognition for the respect for human life, a willingness to sacrifice for the future, patriotism, love of our fighting men and women," Romney said.
About 50 of these Rallies for Romney have been held across the country in the last week; a grass roots effort to bring in a lot of donations that may be smaller, but if you add them up can mean hundreds of thousands of dollars.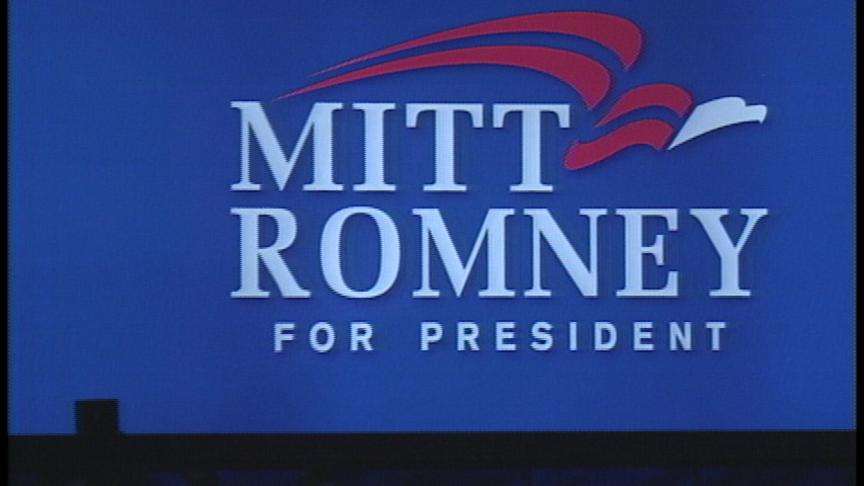 And even though Utah has been one of the top states in donating to the Romney campaign, supporters believe there is still more money to raise here. Jason Norton, Romney supporter, said, "There are a lot of people out there that support him and just haven't been asked yet, and so that's why I'm going to give it a try and see who hasn't been asked. I think most people I know will probably donate. We'll see."
Romney's son, Josh, said, "We've got a lot of support from people who are willing to call a friend, family member, neighbor and ask them for a few bucks on my dad's behalf, and it's really great. We can't thank people enough for their hard work."
Romney was hit by questions from reporters about his stance on the issues ranging from his vision for health care in America to what he would do in Iraq. "The Secretary of Defense Gen. Petraeus, the president have all spoken about beginning to withdraw our troops. I think that's the right course. We'll see what kind of progress we make, but it would be unacceptable to me to leave a safe haven for al-Qaida.
Romney is trying to keep his momentum in those important states such as Iowa and New Hampshire and is raising money to campaign on TV as the primaries get closer. He said, "I expect it is going to tighten up in each of those states. I don't expect to have a solid lead in every state. We're ahead or tied in five out of the seven first states, but it's going to get close. I'll go up, I'll go down, but we're going to be up on the air, thanks to the generosity of people here."
And this fundraiser comes at a critical time; at the end of the third quarter when campaign contributions will be reported, and the Romney campaign hopes that means another victory, at least in fundraising.
The Romney campaign also showed the winning entry for Romney's create-your-own-advertisement contest during a rally in Utah today.
BYU student Ryan Whitaker beat 129 entries to win the prize.
The ad will be shown in Iowa and New Hampshire starting next week.
×
Related links
Most recent Utah stories