Estimated read time: 2-3 minutes
This archived news story is available only for your personal, non-commercial use. Information in the story may be outdated or superseded by additional information. Reading or replaying the story in its archived form does not constitute a republication of the story.
Keith McCord ReportingUtah's banks and credit unions are working together to educate the public about an issue that's costing customers lots of money: financial scams.
The institutions announced today the beginning of a campaign to help protect us all. There are a number of scams which originate over the Internet, as well as the U.S. mail.
Last year in Utah, more than 25,000 people were victims, and they lost an average of $5000 each.
Lynda Worden was duped in an Internet dating scam. She says she was left holding the bag for $6,200.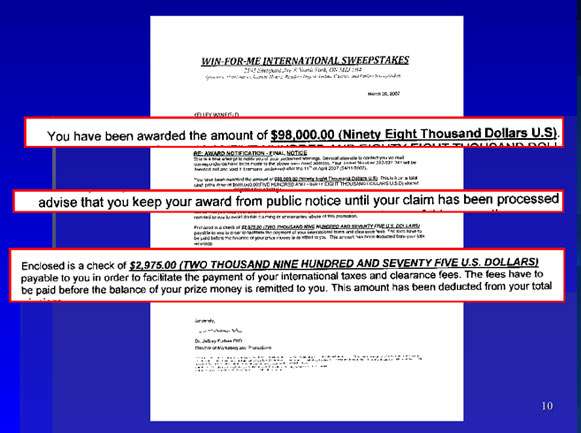 Kelley Winfield received a letter saying she had won a lottery and a check was enclosed. She says the check was pretty close to $3000.

Joyce Zumwalt cashed a $2,800 check from what she thought was her insurance company, and she even did research to verify that it was real. "I've been in the financial field for 25 years as an accounts receivable manager, and I thought I knew what I was doing, and I thought this looked legitimate."

Utah's banks and credit unions have heard these and other stories thousands of times, and now they're working together to prevent their customers from becoming targets.

There are five financial fraud schemes that are common in Utah right now.

1. Lottery sweepstakes 2. Internet sales 3. Investment & Inheritance 4. Employment 5. Online dating

Most of these involve the target receiving a very official-looking check. And often, the scammers tell the victims to cash the checks and send a portion of the money back, usually overseas. The problem is by the time the checks are deemed counterfeit, the scammers are gone, and the victims have to pay back the financial institution which cashed the check.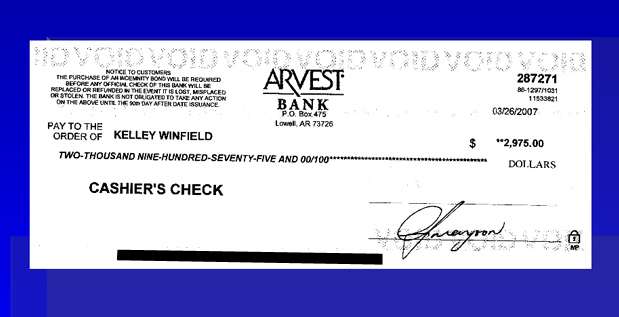 Jeanine Bader, fraud security manager at Deseret First Credit Union, said, "So victims come to us and believe that our insurance, FDIC or NCUA insurance covers fraud, but it does not."
"Everyone in here is a target, and we need to learn how to harden us as targets, and one way of doing that is to have this information publicized," said Kevin Olsen, director of the Utah Division of Consumer Protection.
A "red flag" in any scam is if you are asked to send money in order to get money.
In the weeks and months ahead, look for Utah's banks and credit unions to roll out print and video messages about how to avoid becoming a victim.
×
Related links
Most recent Utah stories