Estimated read time: 6-7 minutes
This archived news story is available only for your personal, non-commercial use. Information in the story may be outdated or superseded by additional information. Reading or replaying the story in its archived form does not constitute a republication of the story.
(AP Photo/Jud Burkett, Pool)
KSL Team Coverage
The verdict is guilty on both counts for polygamist leader Warren Jeffs. The decision could have a major impact on the church he led.
A victim emerged vindicated, with encouragement for other women in the FLDS culture.
Elissa Wall said, "No matter what anyone else may say, you are created equal. You do not have to surrender your rights."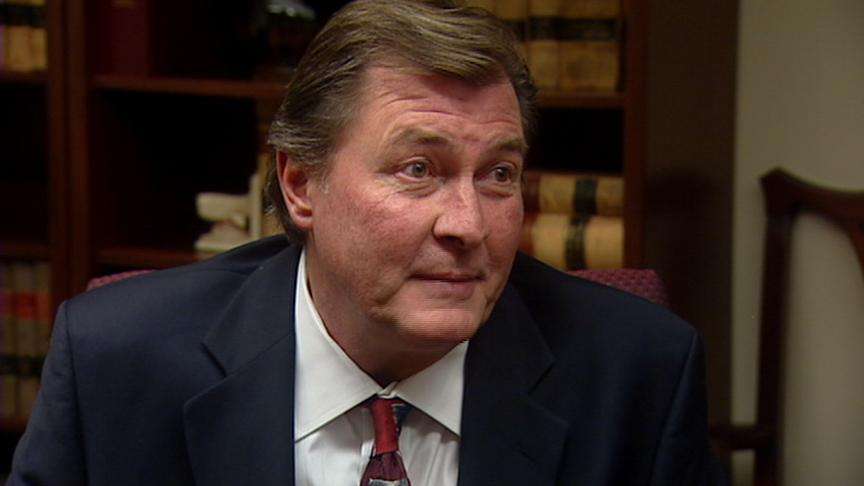 This may turn out to be a historic turning point in the story of polygamy. Certainly it was a verdict with severe consequences, not for polygamy, but for a religious leader-- arranging a marriage for an underage bride.
As Warren Jeffs flew off to jail, and probably years in prison, his primary accuser, Elissa Wall, stepped out from the shadows of anonymity to say the jury accomplished a good thing.
"This trial has not been about a religion. It is about child abuse and preventing further abuse," Wall said.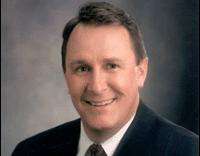 One juror told us he had sleepless nights for two weeks, but finally concluded Jeffs acted recklessly in pushing Wall into marriage at age 14. As a religious leader, the juror said Jeffs was the only one who could have undone the marriage.
Juror Ben Coulter said, "He actually was told by Elissa, 'This is what's going on. He's touching me.' You know, whatever. And he told her, 'Go back, go back into this marriage.'"
An investigator who has probed deeply into Jeffs' community praised the jury's verdict.
Gary Engels says, "I feel great, but more than anything I feel great good that this victim who has been put through hell has had her day in court, and she's been victorious."
Former Jeffs follower Richard Holm said, "There are so many victims, so many people he's hurt. I'm extremely glad to see the system work. He was brought in by the law. He had to face his accusers, and I'm happy to see the verdict."
Few victims have ever come forward from Jeffs' community. The prosecutor called Wall a pioneer. "She stood and took the stand and withstood attacks on her credibility and reputation with honor and with dignity," Brock Belnap said.
Following the verdict, Wall said, "This has not been easy for us. The easy thing would have been to do nothing. I have followed my heart and spoken the truth."
Jeffs was reportedly warned by people close to him that the law was closing in on the issue of underage marriages, but he ignored the advice, eventually leading to his downfall, through a rendezvous in court with Elissa Wall.
Other jurors told KSL they simply followed the law. The verdict had nothing to do with religious persecution.
Jury foreman David Finch said, "No, they was breaking the law. The law is that a 14-year-old can't consent to marriage. And basically she was forced, and he was guilty of pushing her into a marriage and keeping her there."
Another juror, Deidre Denise Shaw, said, "We didn't have to hear that she had said no. There was enticement, there was encouragement. There was commanding by everybody, lots of people. Still it goes back to Warren. He had the power to let her out, and he didn't."
In a surprise twist this morning, one juror was dismissed and replaced by an alternate. That dismissed juror told us it was because a fierce argument broke out between her and another juror.
Andrea Powers Harold, the dismissed juror, says, "Anyways, words were misinterpreted and pretty much one of the other jurors came out and told the judge this morning that I had lied on my first questionnaire that was filled out the first day, the first 300, which I didn't. I never lied about anything on there."
The jury replacement didn't seem to shift the voting. She also favored conviction.
Utahns across the state are reacting to the verdict. For anti-polygamy activists this was a huge victory. They said they watched history in the making. They hope the verdict will have a ripple effect on the women in polygamous marriages who come forward reporting abuse.
As the guilty verdict was read to Warren Jeffs, anti-polygamy activists around the state celebrated.
Elaine Tyler, with the HOPE organization, said, "I'm so elated because I was so proud of those girls, the courage it took for them to stand up and send a message to Colorado City."
Rowenna Erickson, co-founder of the group Tapestry Against Polygamy, claims she got chills when she heard the verdict. "This was absolutely amazing. The jury came through," she said.
A former polygamous wife herself, Erickson says she was happy the trial shed light on the abuse that permeates polygamous communities, something she says the guilty verdict validated.
"Sexual abuse is rampant in these groups, and it needs to be prosecuted. This young girl set a precedent," Erickson said.
For Utah's assistant attorney general, that precedent is a warning message to offenders. Craig Barlow said, "You cannot harm children, and you cannot commit crimes in the name of religion and expect to get a pass."
It's a message prosecutors and advocates say wouldn't exist without the courage of the victim, Elissa Wall.
Her attorney said, "I hope that her example will shine a light of hope for others."
Wall hoped for the same thing, expressing her message of strength for other FLDS women. "I know how hard it is, but please stand up and fight. Fight for your voice and power of choice," she said.
Attorney General Mark Shurtleff also responded to the verdict today, saying in a statement that it was a "victory for the victims who had been hurt by Warren Jeffs and were too afraid to speak out."
He also said this was a warning to anyone who forced underage girls to marry older men.
Utah Governor Jon Huntsman says the legal process worked, and he's glad the jury reached the verdict it did.
"I hope we'll learn from it in terms of the way we treat people in our state and the way that the legal processes can bring relief to those who find themselves trapped in some of these communities without any kind of regress," Gov. Huntsman said.
The governor says he hopes the verdict will give others in the same situation the strength to get out.
Over the last few years, the attorney general's office has made it clear it is much more interested in prosecuting cases involving young victims than going after people for practicing polygamy. With such a high-profile case with a conviction, it's likely there will be more prosecutions where minors are the victims.
However, Ann Wilde, with Principle Voices, says she doesn't believe this will effect other polygamy groups as long as they abide by the law.
Wilde calls herself an "Independent Fundamentalist Mormon," but that doesn't mean she feels bad for Jeffs. "I'm kind of relieved at the verdict. And hopefully it will send a message to Colorado City/Hildale and anybody out there that is trying to marry 14-, 15-year-olds, and especially those that are resistant to that marriage," she said.
Jeffs will be sentenced on Nov. 20. He faces five years to life in prison. Jeffs' attorneys haven't said if they plan to appeal.
(The Associated Press contributed to this report)
×
Related links
Most recent Utah stories