This archived news story is available only for your personal, non-commercial use. Information in the story may be outdated or superseded by additional information. Reading or replaying the story in its archived form does not constitute a republication of the story.
SALT LAKE CITY - Pac-12 and Big Ten programs have met 62 times in Pasadena, Calif., to compete in the Rose Bowl. As of Wednesday, the two conferences have even more in common, due to a new deal that could impact the University of Utah in several ways.
After expanding the Pac-10 to twelve teams and landing the most lucrative television deal in college sports history, Pac-12 commisioner Larry Scott has made yet another ambitious move, this time forging a partnership with the Big Ten conference.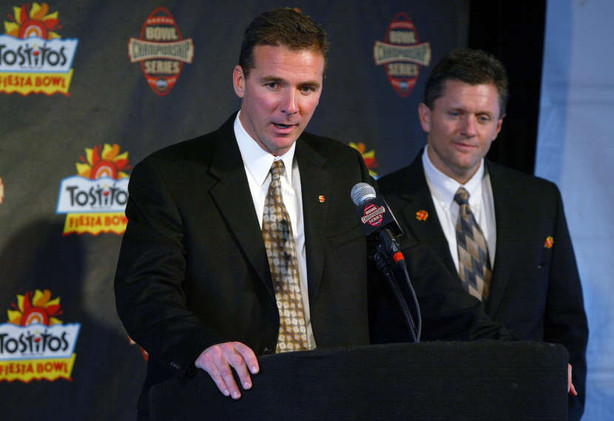 Scott and Big Ten commisioner Jim Delany have agreed to a long-term interconference scheduling collaberation that will pit teams from the two conferences against each other every year in football, basketball, and other olympic sports. Scheduling changes will go into effect as soon as next year in sports such as basketball, which could possibly mean an annual tournament involving teams from both conferences, much like the Big Ten already holds with the ACC each season.
It could take a number of years before the collaboration kicks in for the conferences' football programs, however, as many of the programs have already made commitments to play other schools for the next few years. Some Pac-12 - Big Ten contests have already been scheduled, and the two conferences look to add more match-ups each year, leading up to 2017 when every school will play at least one team from the corresponding conference.
Officials from both conferences will continue to meet over the next few months to discuss the details of the partnership, though several possibilities have already been tossed around, including home-and-home or neutral site series at least once or more each season. The prospect of a three-to-four week football tournament was also mentioned, as well as another bowl game between the two conferences, in addition to the Rose Bowl.
Many of the details of the deal are yet to be decided, and Delany went as far as to call it, "not a five-year or 10-year deal, but an indefinite collaboration."
The deal is seen as a positive alternative to the expansion talks that raged on this past fall, when it appeared as though 16-team superconferences would form, but ligitation issues calmed the frenzy for the time being. This new collaboration will increase each school's level of competition and exposure without breaking up long-standing conference rivalries or prompting legal action.
"It's a flexible approach to achieving some of the benefits of expansion without dealing with some of the other structural issues," Scott told ESPN.
The partnership means big things for the University of Utah on several levels.
The deal will bring another step up in competition. Adding at least one tough nonconference game in football and potentially multiple games in other sports could make it more difficult to land a favorable position in postseason play, but it will also improve the Utes' strength of schedule for the given sport. The Big Ten is a conference with a strong history, both past and present, with several perennial contenders in multiple sports.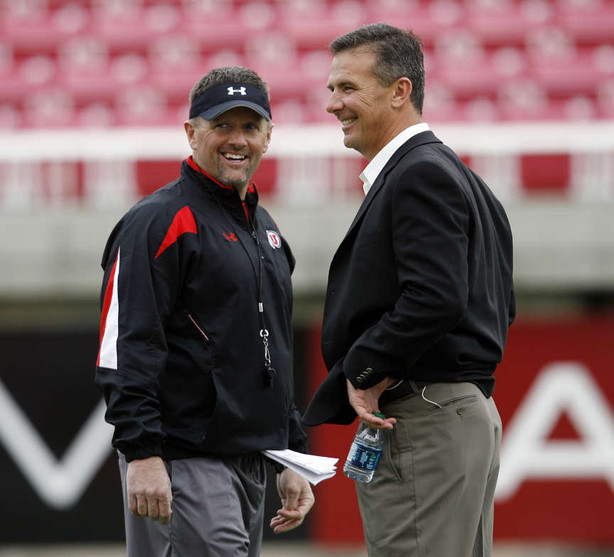 Scott and Delany see the rise in nonconference competition only as a positive.
"It seems counter-intuitive to make it tougher to make a bowl game, to make it tougher in the current BCS construct to go undefeated and get to the national championship game," Scott said during a conference call with reporters. "In a time where there's an intrinsic pressure to kind of dumb down interconference schedules, here we are kind of reinvesting in regular-season college football and getting higher-caliber, tougher competition.
"But I think in our conference — and the Big Ten feels the same way — it's a broader, more holistic view about the benefits of a high-quality regular-season schedule. It's not just about how easy can you make it to qualify for a bowl and make the BCS championship game."
The deal also means more exposure for programs from both conferences, which could result in a larger recruiting pool for the Utes. Teams from the midwest will be visiting Utah and the Utes will be visiting the midwest, a region to which Utah doesn't often venture. In just a few short years, Utah's territory of exposure has grown from the mountain west region to the pacific coast region, and will soon stretch to the midwestern region, where there is plenty of talent to be tapped for a growing program like Utah.
Perhaps the most intriguing of implications from this collaboration is the possibility of a Whittingham-Meyer showdown.
With so many match-ups between Pac-12 and Big Ten schools on the horizon, it seems inevitable that Utah football head coach Kyle Whittingham will eventually go head to head with Ohio State and ex-Utah head coach Urban Meyer.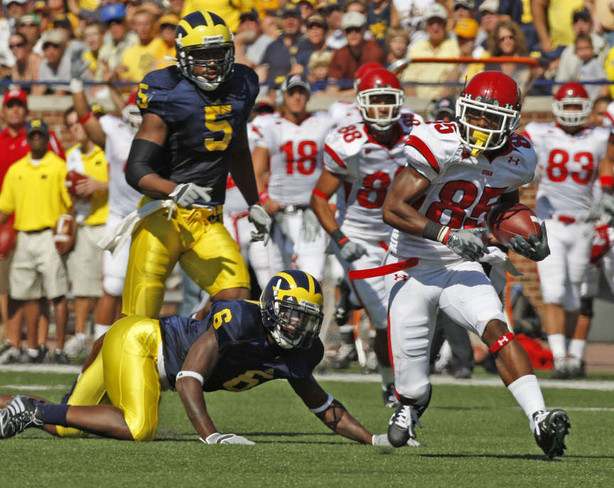 Meyer, who recently signed on to coach at Ohio State, led Utah to a 22-2 record and a Fiesta Bowl victory during his two seasons with the Utes. He went on to win three more BCS bowls, including two BCS National Championship games, going 65-15 in six seasons at Florida.
Whittingham served as defensive coordinator at Utah under Meyer, being hired as head coach after Meyer left for Florida, and has gone 65-25 in the seven years he's been in charge.
The realistic possibility of the two coaches going head-to-head over the next span of years should have every Utah fan's attention. A return of Meyer to Rice-Eccles Stadium could create quite a stir on both the local and national levels, as would a Utah visit to "The Shoe" in Ohio. The prospect of a quadrennial rivalry between the two programs is not so far outside the realm of probability.
But with nine conference games per year for the Utes, plus one or more interconference match-ups against Big Ten opponents, will that leave any openings on the schedule to play BYU and other nonconference schools?
Depending on how far the conferences delve into this collaboration, the deal could potentially endanger the University of Utah's in-state rivalries with BYU and Utah State, as well as possibilities for other nonconference match-ups.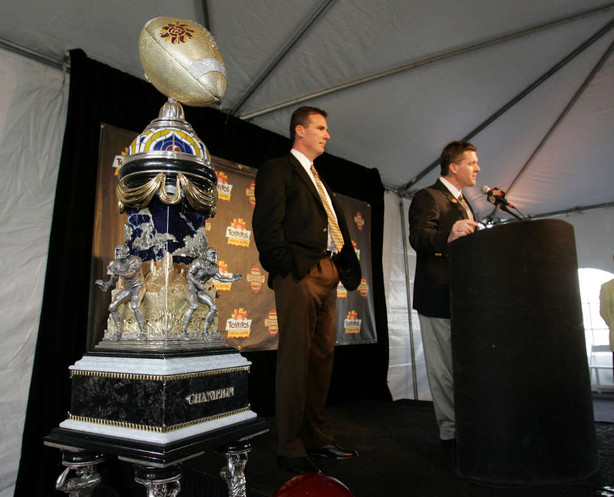 As it stands now, Utah only has space for three nonconference games per season, and two of those will be against BYU and Utah State for at least the next four years. Adding just one Big Ten opponent per year would eliminate the possibility of any other nonconference game, unless Utah chooses to end long-standing rivalries with the Cougars or Aggies.
One other effect the deal will have on Utah is the increase in revenue, which could make whatever future scheduling sacrifice it's forced to make a little easier. The Pac-12 and Big Ten together feature 22 of the nation's top 50 television markets, and Scott and Delany have already begun preliminary discussions with ESPN, ABC, and FOX to air the interconference football and basketball match-ups.
If Scott can pull off another big TV deal like he did for the Pac-12, Utah and the other 23 programs involved in the collaboration will be sitting pretty.
Change has been a constant for the University of Utah recently. But it's hard to complain about changes that result in more exposure, more recruitment opportunities, more money, better competition, and a potential face-off between Meyer and Whittingham.
×
Related Links
Related Stories